Planning underway for 2021 Crowsnest Pass Doors Open and Heritage Festival
Posted on 19 May 2021 by Contributed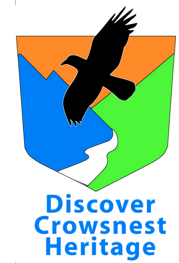 Plans well underway in Crowsnest Pass
Planning is underway for the 16th annual Crowsnest Pass Doors Open and Heritage Festival to be held from July 27 to August 2. The current Covid 19 pandemic creates challenges for hosting traditional Doors Open events activities. The committee is taking this under consideration and is planning accordingly for both virtual and possibly in-person events.
2021 marks the 100th Anniversary of the Blairmore Bandstand.  The bandstand, located in Gazebo Park adjacent to Blairmore's main street, has served the community as a center for not only band and other musical performances, but for sporting events and political and labour rallies.
The theme for this year's Doors Open and Heritage Festival "Crowsnest Music: Turtle Mountain Toe-Tapper" is inspired by the activities that have taken place in the Blairmore Bandstand and in particular the musical and artistic performances that it has hosted over the years.
The festival committee is planning a series of recorded virtual concerts featuring local musicians, artists, comedians, dancers, poets, writers, and storytellers.  If Covid restrictions are lifted, possible outdoor and indoor concerts featuring many of these artists may also be possible.
The festival committee would appreciate receiving input and suggestions from community individuals, organizations and groups for possible indoor and outdoor Covid compliant events celebrating our community's unique cultural and natural heritage.
Also, the committee would appreciate hearing from any individual or groups who would be interested in participating or performing in any of the recorded virtual concerts the committee is planning.
Given the uncertainty of planning public in-person events due to Covid 19, the Doors Open and Heritage Festival will also be promoting individual and family outdoor activities including historical downtown walking and driving tours; heritage hikes; and outdoor heritage attractions such as Leitch Collieries, Frank Slide Trail, Crowsnest Community Trail, UROC Bike Park, Miners Path, Hillcrest Mine Disaster Memorial Park and Coleman National Historic Site.
If you are interested in hosting an event, participating in one of the concerts or learning more about Crowsnest Pass Doors Open and Heritage Festival 2021, please contact Cathy Pisony at cathy.pisony@gov.ab.ca or by phoning 403-562-7388
Plans well underway in Crowsnest Pass