Pluses and minuses announced following Brooks Bandits AGM on Aug. 10
Posted on 11 August 2021 by Contributed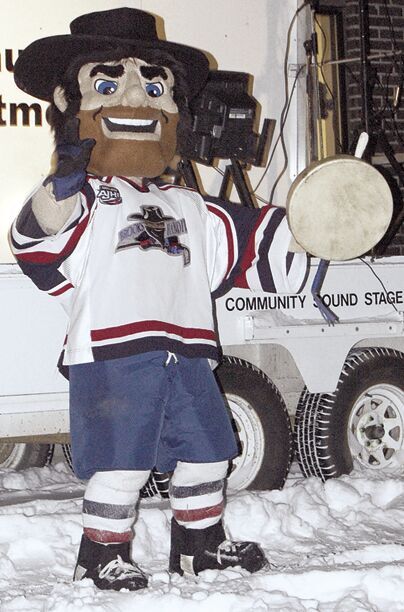 Bandits have understandable shortfall last year
The Brooks & District Junior 'A' Hockey Association, who operate the Brooks Bandits of the Alberta Junior Hockey League (AJHL), held their Annual General Meeting on Tuesday in the Centennial Regional Arena lobby.
The organization announced a deficit of $180,696, which was attributed to the shortened season caused by the Coronavirus pandemic and government restrictions. Despite the challenging season, there were many positives which were noted during the meeting.
On the hockey side, the Bandits finished with a record of 26-4, playing the most games out of any AJHL team and recorded zero positive COVID cases. The Bandits faced eight opponents in the 2020-21 campaign, the most of any AJHL team.
The team had 16 NCAA Scholarships, highest in the AJHL, and had two players taken in the 2021 NHL Draft with Corson Ceulemans (25th Overall, Columbus Blue Jackets) and Taylor Makar (220th Overall, Colorado Avalanche).
In addition to the financial report, the organization also re-elected the following Officers: James Mitchell will return as Vice-President, while Mike Ibach returns as Secretary. Both were elected on two-year terms.
For Directors at Large, Ryan Papaioannou, Kelly Tanigami and James Unchelenko, were re-elected to two-year terms.
Paul Seaton (President), Murray Hauck (Treasurer), April Fleury, Neil Fraser, Sheila Laverty, and Reg Swartz will enter the second year of their two-year terms.
The financial results of the organization were entirely separate from the 2019 National Junior A Championship; final results and figures from that tournament are expected to be released prior to the start of the season under the guidance of Hockey Canada.
The Board will meet next week to begin planning for the 2021-22 season.
Bandits have understandable shortfall last year