Group of coworkers from Lethbridge take home $1 million 
Posted on 17 June 2022 by Ryan Dahlman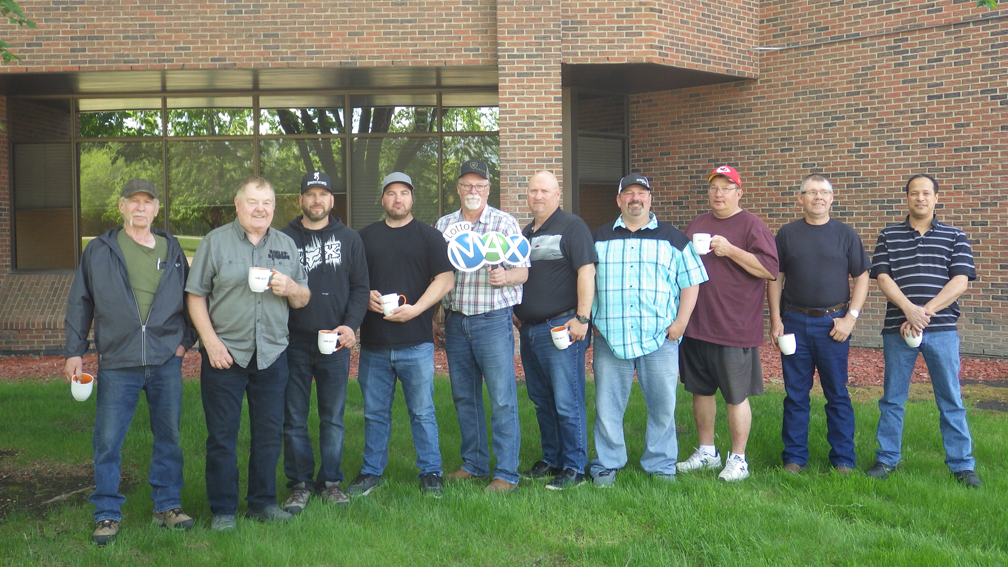 A group of coworkers from Lethbridge will share $1 million after winning one of the MAXMILLIONS prizes on the May 17 LOTTO MAX draw.
Tony Van Ee, along with coworkers Benjamin Entz, Jordan Dancause, Bradley Beerling, Peter Klassen, John Halton, Donald Harry Higgins, Johan Penner, Robert Green, and Darren Hashurot will each take home $100,000.
The group has been playing the lottery for 15 years, with some people leaving and some joining. They said they like to go in together when the jackpot gets big.
The group discovered their big win the day after the draw when Bradley Beerling scanned their ticket using the Lotto Spot! App. He recalled asking the group to come to his office for a quick meeting where he told them they were about to split $1 million.
The group was excited; they scanned their ticket using the app a total of 30 times, only stopping once they booked their appointment with the prize office.
"It feels pretty good, but it won't feel real until we see the money," one winner noted while the group claimed their prize.
With their windfall now in hand, the winners have a lot of ideas for what to do with their money – some plan to take a trip to Vegas and, some will invest in it, and others plan to use it on family obligations.
"I'm getting a new set of golf clubs; other than that, I have two kids graduating high school, so the money is spent," another winner laughed. "I just retired two weeks before the win."
They purchased their ticket the day of the draw from Saver's Convenience Store at 1904 13 Avenue N in Lethbridge on the morning of the May 17 LOTTO MAX draw.
They won by matching all seven numbers for one of the MAXMILLIONS prizes; 4, 7, 8, 12, 20, 36, and 40