Harder re-elected for Lethbridge and 'ready to go back to parliament'
Posted on 21 September 2021 by Tim Kalinowski, Alberta Newspaper Group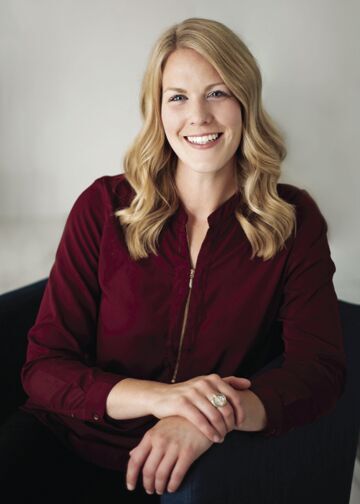 Harder takes Lethbridge
Conservative Party of Canada incumbent Rachael Harder was easily re-elected in Lethbridge despite a spirited challenge on the right from the People's Party of Canada during the 36-day campaign, and a stronger than anticipated showing for the New Democrats locally on the left.
"We worked hard," said a beaming Harder at her campaign office as the polls reported her strong showing. "This was a quick campaign. It was 36 days long. My volunteers hit the ground running. They ran fast. They ran hard. They put in an incredible effort, and I think now tonight we get to celebrate the outcome of that."
Harder said she was proud of the campaign her party ran federally despite what she referred to as a disappointing outcome nationally with the Liberals winning another minority government.
"I think as Conservatives we did our best to stand for things," she said. "We did our best to stand for accountability, to stand for security, to stand for balancing the budget, to make sure we stood for mental health and advanced care for those across Canada."
Harder vowed to return to Ottawa to represent the concerns of Lethbridge residents and to hold the Trudeau government to strong account.
"At the end of the day, democracy functions when there is a strong opposition," she stated. "So I am ready to go back to parliament. I am ready to be that strong, opposing voice. I am ready to hold the Liberals accountable. My colleagues and I will make sure that corruption is brought to light, because there is plenty of it and Canadians deserve to know that. And look, Trudeau is spending a ton of money and he needs to be held accountable for the kind of dollars that are rolling out the door."
She also vowed to be a strong voice for Western Canada as the Liberals were once more largely locked out of Alberta and Saskatchewan.
"Western alienation is real," Harder said. "That is something I heard at the doors (during the campaign) over and over again. People want their voices heard. They want to know they are well-represented in our nation's capital. And they want to know there is a Prime Minister at the helm paying attention to the needs that exist out West.
"I think our job as the Official Opposition, as Conservatives, is to make sure we are taking the voices of those in the West, and we are championing them in Ottawa."
Harder was topped her nearest opponent by over 20,000 votes and had garnered nearly 56 per cent of the local vote with most of the polls reporting.
NDP candidate Elaine Perez appeared to get a strong boost from her party leader Jagmeet Singh's national popularity, and was holding second place among the local candidates. The Herald was unable to reach Perez prior to press time for comment.
Liberal Party candidate Devon Hargreaves was running third in the race in Lethbridge. Hargreaves thanked his team for running a strong local campaign.
"I think we had an amazing team, we ran an incredible campaign and I definitely want to thank every volunteer, everyone who made a donation, everyone who knocked on doors or made a phone call for coming out and being a part of the process," he said.
"I think we knew the odds we were up against but it was a mountain we were willing to climb and I'm very happy how many people did cast a vote for a progressive voice in Ottawa.
"I think there's an appetite for a progressive politics in Lethbridge and I look forward to seeing where that continues to go," Hargreaves concluded.
People's Party of Canada candidate Kimmie Hovan was running in fourth place at the end of the night. The Herald reached out to Hovan on the results, but could not connect with her prior to press time.
Independent candidate Kim Siever, who was running fifth as of press time, thanked the voters of Lethbridge for their consideration and their support.
"I'm happy with what I've been able to see so far," he stated. "So far I'm doing better than I did in the 2001 municipal election. I was able to get my message out a lot more than I was in the 2001 election. So I'm grateful for that part of the process."
Christian Heritage Party candidate Geoffrey Capp came in last locally in his eighth federal election campaign.
"I do want to thank the people who gave us their confidence, and trusted in God for how they cast their vote," he said. "We will just keep doing what's right, pray for the government, and we will press on and do what we can between now and the next election, and what we can do in that election."
Harder takes Lethbridge