Eagle Butte's loss is Prairie Rose's gain
Posted on 21 September 2021 by Anna Smith, Local Journalism Initiative Reporter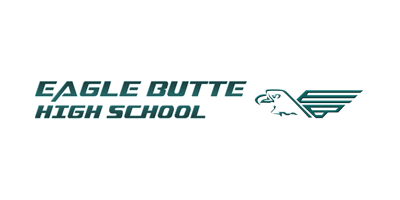 Eagle Butte loses longtime principal
Mark Heinricks has been selected to become the new Deputy superintendent of Prairie Rose School Division. 
The decision to put forward his application for the position was difficult, said Heinricks, due to his long history as the principal of Eagle Butte High School, but he is energized and motivated to learn his new roles and responsibilities.
"From a professional standpoint, I am excited to expand my understanding and abilities in this very new direction, " said Heinricks, "However, my attachment and commitment to the students and staff of Eagle Butte High School was at the forefront of my mind.  Eagle Butte has been a part of my life, and my family's life, for decades. With all of that being said, Eagle Butte is a great school, with an amazing staff, and the new ideas and directions that will come from a change in leadership will be exciting to watch and support."
Heinricks said he has had the good fortune to experience many things in his 32 years in education, and believes this experience will be a boon as he transitions into his new role.
"I hope my interactions with a broad spectrum of students, parents, and many staff over the last 25 years in Prairie Rose will be a strength moving forward," said Heinricks. "My time in Prairie Rose, with several feeder schools coming into Eagle Butte High School, has allowed me to gain some understanding of several other schools in our division.  With Eagle Butte being a larger school in the division, my experience with budgeting and scheduling and logistics that come with size should lend itself well for many of the duties that will come with my new role.  My interactions with the other School Leaders and learning from their collective wisdom will hopefully provide further background for my new role as Deputy Superintendent."
Heinricks will primarily be working in Human Resources and Operations as Deputy Superintendent, however, he notes he will be involved in "duties as assigned" by the Superintendent, and is excited to grow where his efforts can best be utilized.
"My opportunity as the Deputy Superintendent comes at a key time for Prairie Rose in that we have Reagan Weeks as the new Superintendent, effective November 1, 2021, there will be elections to the School Board at the end of October, and the spring will bring new goal setting and planning for the next cycle of growth and focus for all of Prairie Rose.  My new role will be able to support and help move the division forward as all of these changes move ahead," said Heinricks. "Reagan Weeks has been and will continue to be a great mentor for myself.  She will continue to be a superb leader for Prairie Rose and someone I am excited to be able to support as we move forward. We have worked, over the last few years, in various capacities and we will be able to build on our already established relationship in our new capacities and roles."
The greatest challenge, said Heinricks, will be to grow into this new role as quickly as possible, as to best suit the group of professionals he will be joining in short order.
"Prairie Rose's Executive Team is a strong, polished, group of professionals.  My challenge will be to get up to speed and to learn and to grow, as quickly as possible, to help with the transition of the team for myself as "the rookie" — I don't want to be a "cog in the wheels" as Prairie Rose continues to roll along," said Heinricks.
Eagle Butte loses longtime principal