Broadband improvement coming to Milk River, Coutts, Warner and Foremost following collaboration
Posted on 16 September 2021 by Anna Smith, Local Journalism Initiative Reporter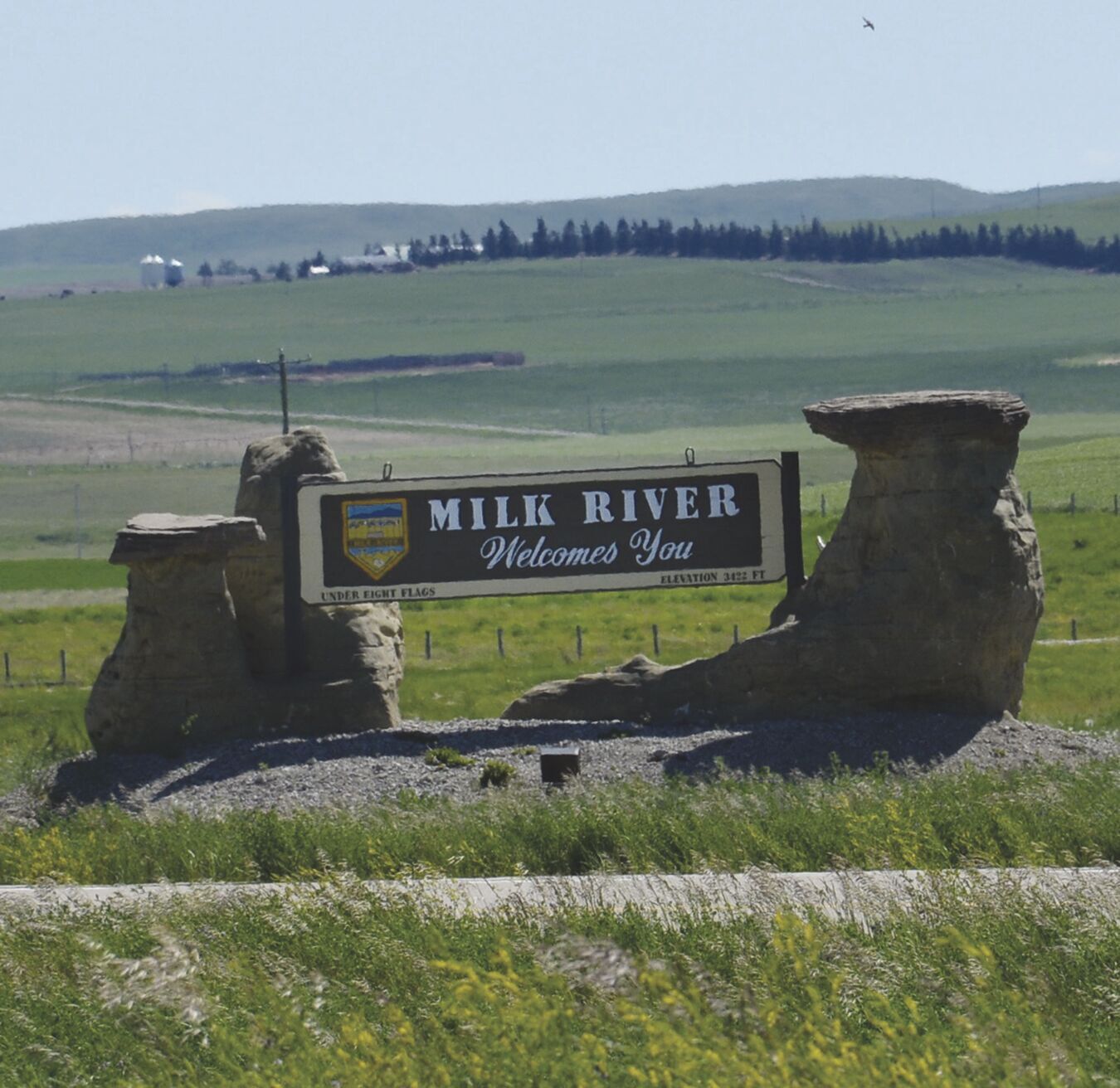 Improvements needed in rural areas
The Town of Milk River, Village of Warner, Village of Coutts, Milk River Cable Company and the Village of Foremost are coming together to improve broadband for their residents.
"The feds put a thing out that they were going to increase or improve internet service to all of rural Canada. They kind of dropped the ball on there, and so tends to be a little normal at times. But they're still behind it, it's just not doing anything," said Lorne Buis, Mayor of Foremost. "We've applied to a different grant, the five communities, and Milk River Cable Company, to the federal government for this broadband improvement. We found a system that works through tetragraph, it seems like it really works well, and it's expandable. So once it's put in, once we get the government grant and they can start putting equipment in, then it will light up the towns on the dark fiber that's already in these communities. That's one thing I've learned, I've debated for years, is our provincial government paid for the supranet line to go into all these communities and it is vastly underused. We've got a fiber building and foremost here, and the only people using it as a library and the school. Seems like a huge expense for very little service, so why not tie into it?"
The system is already running in Milk River, where the cable company is currently working on it and any bugs that may arise before it's spread to all of the neighbouring communities. The Milk River Cable Company is a non-profit organization, which Buis hopes will help to keep the internet costs down for residents.
"So what happened was Foremost was part of Palliser Economic Partnership, or we are part of it. We also joined SouthGrow a year and a half ago, which is the Western Economic Development Partnership. Because we thought, you know, we trade both ways. We're kind of in the middle between that and last week, so why not be part of both of them? And that's how we got in on this as we were SouthGrow, and they were working on this. And they asked if we'd be interested in joining and we said absolutely," said Buis.
The project is currently waiting for the grant from the Broadband Fund before it can expand further, but the coming improvements will be of great help to Foremost residents and business owners.
"It's really big for Foremost in that we can get it to our unmanned aircraft Center, those are high tech companies that are working out there. They need the high speed internet to be able to send information back to their head offices and such. It's only two miles from town. And Phil has already said we can make arrangements to get it out there. Even for other businesses looking to maybe move in, most of the businesses now need the high speed internet for their systems to work properly," said Buis. "I think it's just great for our community and the area. Because I know once it's in the communities then Milk River Cable can use their system and expand out into the rural areas of the rural gets better service as well. So it's a great opportunity for the communities involved."
Improvements needed in rural areas