National Day of Truth and Reconciliation will be handled in different ways by southern Albertan school divisions
Posted on 15 September 2021 by Anna Smith, Local Journalism Initiative Reporter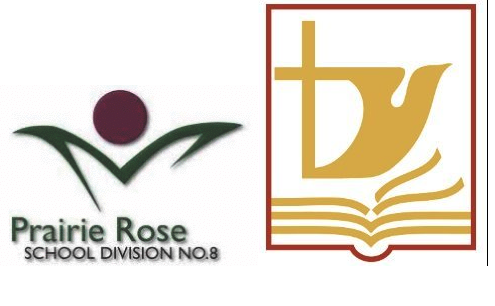 School divisions addressing the National Day of Truth and Reconciliation
As September 30th and the National Day of Truth and Reconciliation approach, the question of what various school divisions will do to get students involved and engaging with the holiday has arisen.
Holy Spirit Catholic School Division has elected to make the day non-operational for the entire school division, to allow for students and staff to take time to reflect and gain a greater appreciation and understanding of the importance of first nations peoples in their communities, said Ken Sampson, superintendent of the division.
"Our board has identified four key priorities in our division, one of which is, First Nations, Metis, and Inuit education for all, not just for our First Nations, Metis, and Inuit students and staff, but it's for everyone, all students, children and staff in our entire division," said Sampson. "What's really important here is for us to have the commitment to infusing that knowledge and information into our curriculum throughout the school year. As we grow to really truly understand First Nations, Metis and Inuit ways of knowing, doing and being, it's particularly important that we take days like this to really capitalize on those very things to get a greater understanding, so that we can incorporate those into our day to day work."
In an upcoming meeting, potential activities for the students to undertake on the 30th on their own time will be discussed, to increase awareness. 
"It will be entirely on their own of course, because it will be a non operational day, but just to heighten the awareness of and and grow an understanding of our First Nations people to to get that greater understanding," said Sampson.
Orange Shirt Day and Every Child Matters will be celebrated on the 29th in the division.
"Holy Spirit. Catholic School division has historically had a very strong response in supporting our First Nations people," said Sampson. "So Orange Shirt Day is critical, as is supporting every child matters. As events as well will continue to be a priority for us. So, yeah, those things will continue just a day earlier."
While the Prairie Rose School Division has not declared the day non-operational, FNMI Coordinator Carol Carlson has prepared several resources for use by classrooms throughout the month, as well as planned for changes to the sign outside of the division office on the 30th.
"What I've done so far in preparation is to have sent out resources related to Truth and Reconciliation that can be shared with staff," said Carlson. "The school principals, and teachers will have gone through those resources and selected activities that they can in their schools have the students participate in. Then we have a digital side outside of our division office building. We've requested all of the staff to participate by sending us photographs of the different types of examples, or any work products that they're doing that are part  truth and reconciliation. So we'll have those images displayed on the 30th of September on the digital signs."
It will be up to the staff to choose activities appropriate for their students and grade level, said Carlson, but there has been a collection of literature and resources shared with all schools to best allow every student to participate.
"Last year we sent out bins for kids to be able to participate in soap carving, with an accompanying story and learning and teaching about First Nations. There's a number of different things that they can participate in. There's probably teachers that perhaps would elect to do some beadwork types of activities, or a lot of literature, some of the classroom libraries that they would select in advance of the day in order for kids to be able to have access to the learnings around some of the legends and or cultural and historical pieces that would be part of their learning for the curriculum that's for the grade that they're in," said Carlson.
"The other part that bypasses the schools to, to do is to create large red hearts that we plan on placing on stakes and into the ground base, said Carlson. "They'll be facing the highway outside of our divisional office for that day, it's going to be a sea of red hearts."
School divisions addressing the National Day of Truth and Reconciliation