New Chief Deputy Superintendent for Prairie Rose won't have to move far
Posted on 3 September 2021 by Contributed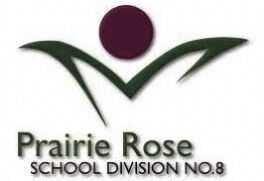 Eagle Butte principal makes move over to divison office
Superintendent Roger Clarke and Deputy Superintendent Reagan Weeks are pleased to announce that Mark Heinricks has been chosen as the successful candidate for the role of Chief Deputy Superintendent. The transition will also include the move of Reagan Weeks to the Superintendent of Schools position, effective November 1, 2021.
Currently serving as the principal of Eagle Butte High School for the past seven years, Mark Heinricks is a long-time employee of Prairie Rose with an extensive teaching and leadership background. Throughout his 32-year teaching career, with the past 25 with Prairie Rose, Mark has worked at Eagle Butte as a teacher, vice principal and principal and at Irvine School as a teacher and vice principal. In addition to a Bachelor of Education degree, he also holds a Master of Education with a focus on Educational Leadership.
"I am excited to welcome Mark to the Prairie Rose Public Schools executive team," says Reagan Weeks. "Mark's integrity, work ethic and commitment to Prairie Rose is second to none and I look forward to working with him in his new role as Chief Deputy Superintendent in charge of Human Resources. Mark's connection to Prairie Rose and our students will be a huge asset as we continue with developing exceptional learning opportunities for rural students."
"I feel very honoured to be selected for this role," says Mark Heinricks. "I have always valued the teamwork and collaborative environment Prairie Rose has promoted with school leaders. Whether in my role as teacher, mentor or school administrator, I am a firm believer in treating students, parents and staff with dignity and respect. These are values that I know are important to Prairie Rose and I consider a strength as I move into this new position. I will miss the staff and students I have worked so closely with for many, many years… but I am very excited about growing in this new role."
Heinricks will make the transition from Eagle Butte to the Deputy Superintendent position on October 1, 2021.
Eagle Butte principal makes move over to divison office