Cardston RCMP seek public's assistance in aggravated assault investigation
Posted on 3 September 2021 by Contributed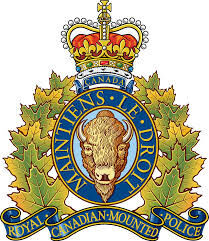 Cardston RCMP looking for assistance in regards to July incident
 On July 17, Cardston RCMP responded to complaint of an assault.
The investigation determined that at approximately 2:30 a.m. on July 17, the victim had confronted a group of approximately 10 youth(15-20 years old), who were alleged to be causing a disturbance by yelling and making excessive noise. The victim approached the group to ask them to quiet down and leave the area. 
As a result of the confrontation, several of the youth then attacked the victim knocking him to the ground and then continued the assault by kicking and striking the victim.
The victim received life-altering injuries as a result of the assault.
The investigation to date has not identified the suspects involved in this incident.
 Cardston RCMP are asking the public's assistance for any information in relation to this incident or identifying those responsible. Please contact Cardston RCMP at 403-653-4931 or your local police. If you wish to remain anonymous, you can contact Crime Stoppers at 1-800-222-8477 (TIPS), online at http://www.P3Tips.com or by using the "P3 Tips" app available through the Apple App or Google Play Store.
Cardston RCMP looking for assistance in regards to July incident