Federal announcement on metallurgical exploration just a step for coal mining opponents such as Niitsítapi Water Protectors
Posted on 23 June 2021 by Ryan Dahlman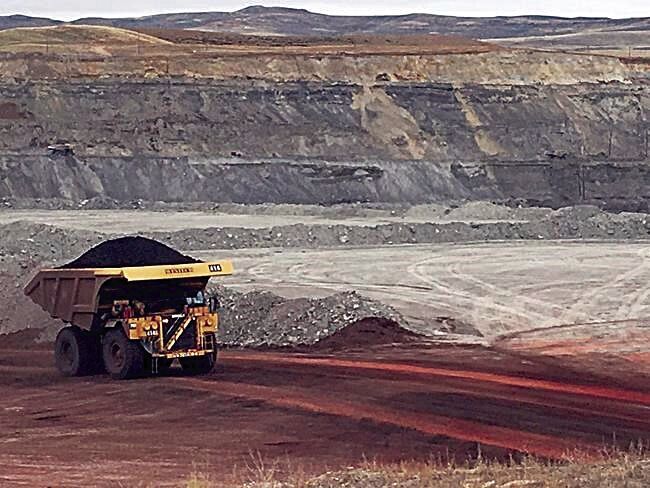 Not completely what the Niitsítapi Water Protectors' Latasha Calf Robe wanted, but it is a step. 
Opponents of coal exploration and mining in southwest Alberta received news they were looking for as Jonathan Wilkinson, Minister of Environment and Climate Change announced June 16 all metallurgical coal mine exploration and development projects in southwest Alberta for a federal impact assessment.
For the Niitsítapi Water Protectors' Latasha Calf Robe, it was mixed feelings. It is positive that at least the federal government will be looking at coal projects, it still doesn't guarantee they will be stopped nor do regional groups in the area have an opportunity to provide a direct assessment of the coal mining requests.
"The announcement that came out (June 16) while it positive and a step forward requiring all coal projects to go through the federal impact assessment process our request that the petition, but what we have pushing for over the last couple of months is a regional assessment on all coal mining activity in the eastern slopes on Rocky Mountains, near southeast B.C. and southwest Alberta where there's high amount current activity and proposed coal activity," explained Calf Robe who wrote to the federal government on behalf of the Water Protectors. "Our request for a regional assessments was one of those precedent-setting tools that could help inform future legislation on on the protection of these areas. We really focused in on areas of federal jurisdiction. And my role with treaty and Aboriginal rights and pushing the government to honour and protect those rights for the continuous practice of a First Nations rights: hunting, gathering, trapping, fishing, all of which is done in those areas."
Formed in 2020, Niitsítapi Water Protectors' mission is to "protect the water and land within the traditional and treaty lands of the Blackfoot Confederacy. NWP was formed in response to the threat of coal development projects within Blackfoot traditional territory and the headwaters of the Oldman River."
According to their website "Niitsítapi is a term used by the Blackfoot to refer to themselves. It translates to 'The Real People"'.  The Niitsítapi is made up of the Kainai, the Piikani, the Siksika and Aamskapi Pikuni tribes.
Calf Robe said that the regional assessment request being declined was quite disappointing. 
"It would have been one of the great opportunity for the federal government to set that precedent to show First Nations rights matter and are a priority of the federal government to protect us," explained Calf Robe. "They didn't acknowledge that nor did they address any of our concerns related to First Nations treaty and Aboriginal rights."
"It is a good announcement that all projects are having to go through the environmental impact process, we hope that the environmental process that all projects will now be required to go through — they will address First Nations' concerns," stated Calf Robe. "We see this time and time again across Canada in different situations. First Nations raised their concerns, they go through the consultation and consultation does not equate to consent of a project. Regardless, if the government does consult the First Nations on mining or logging or any of any of these really large projects will have to be large environmental impacts and infringe on First Nations rights. What always seems to happen is that even with large amounts of concerns raised, for full amounts of research gone in by these communities, the Federal government often chooses to do those projects, regardless of the consultations that may have taken place.
Not completely what the Niitsítapi Water Protectors' Latasha Calf Robe wanted, but it is a step.