MH Stampede has Canada Day celebrations
Posted on 13 June 2021 by Contributed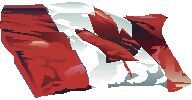 MH Stampede has different features
The Medicine Hat Exhibition and Stampede has released the schedule of events for Canada Day. 
A free pancake breakfast will be held from 8-10 a.m. in the Cypress Centre parking lot with entertainment from a local musician. 
At 12 p.m. the MHES will welcome Hatters to the grounds for various activities for all ages including live music and entertainment, food trucks, children's activities, Farmers' Market, axe throwing, and cultural activites. Safety City and Pioneer Village will also be open for Hatters to check out. 
From 5-8 p.m. the Medicine Hat Skateboard Association, in partnership with the Miywasin Centre and Cousins Skateboard Community, will be hosting Thunderdome, a skateboard and cultural presentation. 
FOXX Worthee will take the stage at the Grandstand starting at 8 p.m. for an evening performance, followed by the Chevelles performing at 9:30 p.m. 
Finally, the evening will end with a spectacular fireworks show celebrating Canada's birthday! 
"We are thrilled to be hosting Canada Day 2021," says Darlene Keeler, Chair of the Canada Day Committee. "We have a fun packed day for the whole family including food, games, and exhibits. There is something for everyone." 
All activities held on the grounds will follow all guidelines set out by the Alberta Chief Medical Officer of Health.
MH Stampede has different features