Fire ban lifted in Lethbridge County, fire advisory now in effect
Posted on 22 April 2021 by Contributed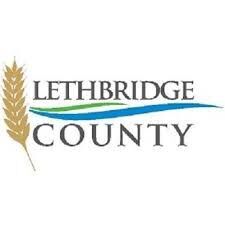 Fire advisory status in effect
Due to the cooler temperatures and precipitation currently occurring and forecasted to continue this week, the Fire Ban in Lethbridge County has been lifted and a Fire Advisory is now in effect until further notice.
Under the Fire Advisory, burning is permitted but caution is urged while doing so as there is still a higher risk of fire spread due to the lack of precipitation and warmer temperatures we have seen over the past few months. 
Fire Permits are again being issued and applications can be made on the County's website at https://lethcounty.ca/p/fire-permits or on the Lethbridge County app.  A permit is required to burn and failing to obtain one will result in fines under Lethbridge County's Fire Permit Bylaw.  When burning, you are responsible to monitor your fire continuously and extinguish it immediately should wind speeds exceed 15 kilometres per hour.  Do not hesitate to call 911 should your fire become uncontrollable.
Despite the improved conditions, citizens and businesses are asked to use an abundance of caution when burning.
"It is encouraging to see some much-needed precipitation after the dry spring we have been experiencing so far," says Reeve Lorne Hickey.  "However, I ask everyone to remain vigilant and ensure you are burning responsibly.  Get a fire permit, ensure you have enough water on hand to extinguish your fire, and do not burn when the wind is blowing."
"Lethbridge County will remain under a Fire Advisory until conditions improve and the risk of fire spread has lessened," says CAO Ann Mitchell.  "It's critical that burning is done in a responsible manner and with a permit.  By following the guidelines of your fire permit, you can avoid sparking a dangerous grassfire that could quickly spread onto neighbouring properties and throughout the County."
If weather conditions change and further increase the risk of fire spread, the County may impose a Fire Ban at any time.  If a Fire Ban is issued, you must immediately and fully extinguish your fire.
Fire advisory status in effect