Community Foundation of Lethbridge and Southwestern Alberta to help Logan Boulet Endowment Fund
Posted on 1 April 2021 by Contributed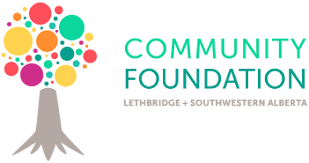 CF helping organ donation cause
The Community Foundation to contribute to the Logan Boulet Endowment Fund for Local Organ Donation Registration.
April 7 marks the third anniversary of Green Shirt Day, a day that honours the victims and families of the April 2018 Humboldt Broncos bus crash, while also spreading awareness about organ donation registration. This year, the Community Foundation of Lethbridge and Southwestern Alberta invites you to join its team and participate in Green Shirt Day. If you haven't already done so, register to become an organ donor and talk to your family about your organ donation wishes. If you have already registered to be an organ donor, help spread awareness about organ donation by sharing your story and wearing a green shirt. Any green shirt will do, but official Green Shirt Day apparel can be purchased online at https://greenshirtday2021.go.customprintcenter.ca/. 
For every new confirmed organ donor registration from within the community of Southwestern Alberta, from April 1, 2021 to April 30, 2021, the Community Foundation will contribute $500, to a maximum of $10,000, to the Logan Boulet Endowment Fund to show its support of Green Shirt Day. For information on how you can register, visit the Alberta Organ and Tissue Donation Registry at https://myhealth.alberta.ca/Pages/OTDRHome.aspx. Once registered, contact the Community Foundation for more information on how you can confirm your registration. Confidential information is not required, just confirmation.
Established in 2019 by his family, Toby, Bernadine, and Mariko, Logan's fund honours his life by continuing to give back to the charities and causes that mattered to him. Anyone interested in supporting Logan's fund directly may do so by contacting the Community Foundation at 403-328-5297 or online at  https://cflsa.ca/donate/. 
"We are proud to support Green Shirt Day and the Boulet family with this initiative," says Community Foundation Executive Director Charleen Davidson. "Logan was raised to give back to his community. By choosing to register as an organ donor, he gave six people the greatest gift one can give, life. To be able to participate in his legacy through his endowment fund is an honour. Now we want to continue his legacy by inspiring others to give back by supporting Green Shirt Day any way they can." 
Logan Boulet, a defenceman for the Humboldt Broncos, died from injuries sustained in the 2018 bus crash. Because his parents knew that Logan wished to be an organ donor — he was inspired by his former coach Ric Suggitt, also an organ donor – they donated Logan's organs, saving the lives of six other individuals. Known as the Logan Boulet Effect, Green Shirt Day is a time to register, talk to your family, and be inspired by the lives saved through organ donation.
 Learn more about us at http://www.cflsa.ca.
CF helping organ donation cause