Fire Ban in effect for Lethbridge County
Posted on 30 March 2021 by Contributed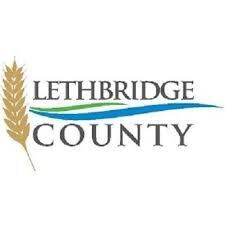 County announces fire ban Tuesday morning
Due to the dry, windy, and warmer conditions that exist and are forecasted to continue, Lethbridge County has issued a Fire Ban on all open fires within its municipal boundaries.  
Under the Fire Ban, all active fire permits are cancelled, and no new permits will be issued until further notice.  Burning of any kind is not permitted, including burning anything in a barrel, household garbage, yard debris, etc.
Fires that are contained in cooking or heating appliances fueled by fluids or gasses (gas or propane fueled fire rings, BBQs, stoves, and heaters) are exempt from the ban.
"As we saw this weekend, conditions are just right for a major fire incident," says Reeve Lorne Hickey.  "Our neighbouring municipalities were dealing with several fast-moving blazes that resulted in evacuations.  I want to stress the importance of citizens following the Fire Ban.  With this dry, windy weather, it doesn't take much for a spark to evolve into a large fire that damages farmland and property."
It is a fineable offence to ignite or allow a fire to burn under a Fire Ban.
The Fire Ban is effective as of 12:00 p.m. Tuesday, March 30, 2021.
County announces fire ban Tuesday morning