XL workers leaving was a disappointment, but the Town of Oyen moves on
Posted on 18 March 2021 by Ryan Dahlman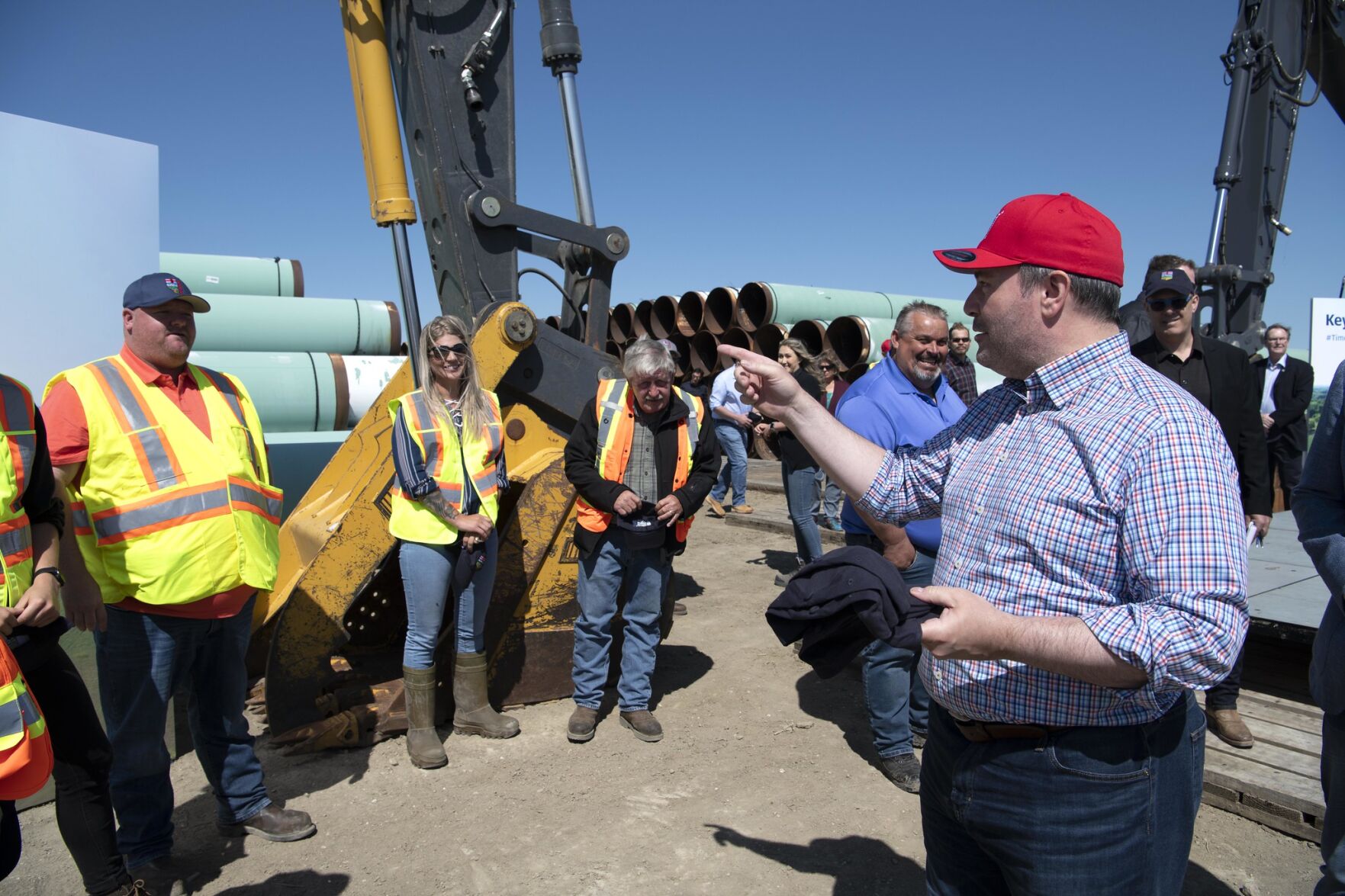 <p><span>Premier Jason Kenney announced, in Oyen, Alberta on Friday, July 3, 2020, that after more than a decade of planning and perseverance, shovels are in the ground on the Alberta segment of the Keystone XL pipeline.</span></p>
While there has been a lot of debate in discussing the Keystone XL Pipeline, its cancellation due to President Joe Biden's cancelling the permit of the pipeline to be able to cross the Canada/U.S. border because of environmental concerns and the decision of the Alberta government to invest $1.5 billion (Canadian) into the project caused a lot of angst amongst Albertans. 
The town of Oyen was starting to really benefit from the project's presence. Now, the community is trying to move on and recover from what was "here today, gone tomorrow feeling."
Steven Kuhn, Interim CAO from the Town of Oyen, says one of the big disappointments was all the work the community had put into preparing the community and trying to make it conducive for a massive influx of people.
Kuhn says that workers arrived in spring 2020 to start site preparatory work. At peak, there were over 1,600 workers supporting construction in Alberta. The project endeavored to hire local members of the community and Indigenous groups, where feasible.  
"This project came together very quickly here in Town and wouldn't have been possible without a significant amount of collaboration with the TC Energy team and members of our community," explained Kuhn.  "One of the most difficult adjustments that needed to be made was in light of the pandemic, in which our community worked diligently to ensure that we were prepared to take on the increased population in a safe manner.  Our local businesses did an excellent job of pivoting their operations to accommodate the changes."
It was a massive undertaking because of the enormity of the project. According to the Government of Alberta, "the Keystone XL pipeline was forecast to deliver up to 830,000 barrels per day of Western Canadian crude oil from Hardisty to Steele City, Neb., where it will connect with existing facilities to reach U.S. Gulf Coast refiners, meeting critical needs for transportation fuel and other life-enhancing products. A total of 269 kilometres of pipeline and five pump stations will be constructed in Alberta over the next two years. It was estimated the project would generate $30 billion in tax and royalty revenues for current and future generations of Albertans. The project was targeted to be in service in 2023. Employment income during construction in Canada was an estimated $1.6 billion over two years."
For Oyen, the community was set to benefit great from a small fraction of that. 
"Up until last month, crews worked in the area to complete the construction activities commenced in 2020. Work along the right-of-way included tie-ins, backfilling and the clean-up of the 146 km of pipeline installed between Bindloss and Monitor in Alberta," explains Kuhn. "Before demobilizing for their planned seasonal pause, the project team ensured that the installed infrastructure was safe and secure. As crew members wrapped up activities, they slowly began to depart from site over a period of a few weeks to a month.  
"The work crews leaving town has some obvious economic implications, but this was always considered a temporary project for the community and we are grateful to have had the stimulus that we did, even for the shortened period of time," explains Kuhn. "The TC team did a great job of consciously utilizing local businesses for their needs and contributing to community initiatives.
"Absolutely, there is much disappointment to hear of the project leaving town.  Not only have the TC work crews helped to inject economic stimulus to our community and region but have also been very active in the community, even during the pandemic where there has been very little public engagement." 
Kuhn said there has been disappointment, but the plan is to keep moving forward. The Town will be looking for some new projects and are hopeful, they can try to bring in some more business.
Certainly the pandemic has taken its toll on the economy.  Our community and our region have been very fortunate for the timing of the Keystone XL project as it most definitely helped in mitigating some of the downturn.  As with most municipalities, Covid has brought on new challenges in regard to future projects but we have been working hard to seek out new opportunities and will continue to adjust as we move forward.
Premier Jason Kenney announced, in Oyen, Alberta on Friday, July 3, 2020, that after more than a decade of planning and perseverance, shovels are in the ground on the Alberta segment of the Keystone XL pipeline.
Photo by Chris Schwarz/Government of Alberta