Alberta Fishing Week should be enjoyed
Posted on 12 February 2021 by Contributed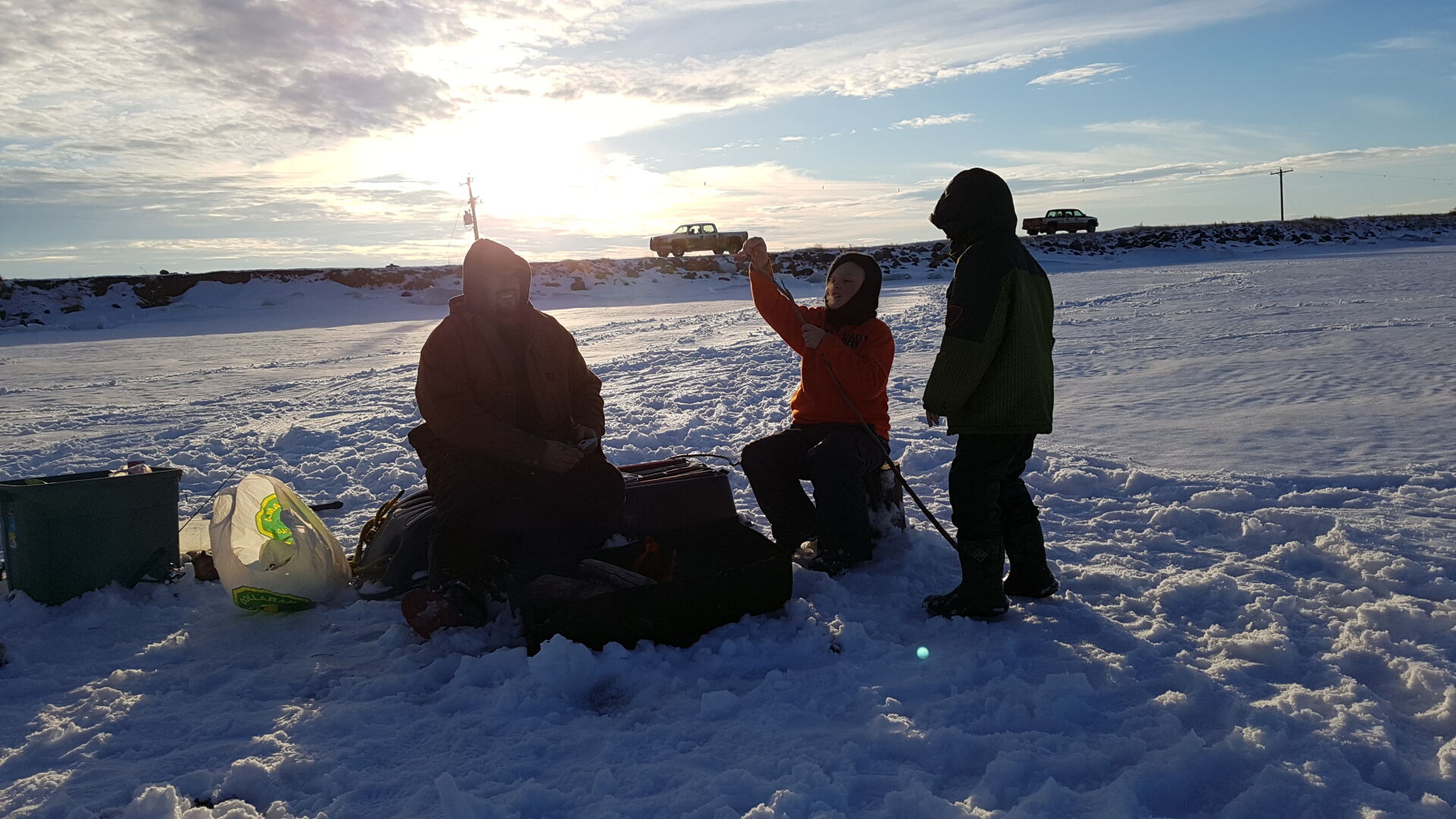 Ice fishing for sure this weekend
Minister of Environment and Parks Jason Nixon issued the following statement on Alberta Fishing Week:
"Fishing is a fun way to create long-lasting memories with our friends and family while connecting with some of this province's greatest natural resources — our lakes, rivers, streams, and the fish species that call them home.
"Feb. 8 marked the start of Alberta Fishing Week, which allows us to celebrate these natural resources and increase awareness about responsible angling, from proper fish handling to ice safety. 
"As an avid outdoorsman and the Minister of Environment and Parks, I am determined to ensure we all have opportunities to enjoy a rewarding fishing experience in Alberta, but at the same time ensuring their quality, diversity and sustainability.
"One of the highlights of Alberta Fishing Week is Family Fishing Weekend, happening on the Family Day long weekend (Feb 13-15). If it's been a while since your last catch, or if you want to try it for the first time with your kids, Family Fishing Weekend is the perfect opportunity to do so. On this weekend, a sport fishing licence is not required to fish in the province. Please note that this does not apply to national parks, and Alberta's sport fishing regulations still apply.
"If you have questions about how many fish and what sizes you're allowed to keep or if the use of bait is allowed, I encourage you to review the latest Alberta Environment and Parks guide to sport fishing regulations before heading out on the ice. This guide will answer any questions you may have about the regulations in effect for the area you're planning to visit.
"Everything you need to plan your next fishing adventure can be found online at mywildalberta.ca, including a list of stocked water bodies, fish handling tips, ice safety and Alberta's sport fishing regulations.
"I hope you find the time to head out to your favourite spot during Alberta Fishing Week or try fishing for the first time during Family Fishing Weekend. Remember to continue following all existing COVID-19 public health measures to keep everyone safe. Good luck, and I hope you reel in a big one and create some memories."
Ice fishing for sure this weekend