Women in Business Empowerment Day is with Sage Watson
Posted on 14 November 2023 by Prairie Post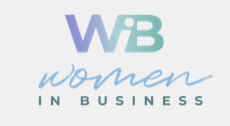 Women in Business Empowerment Day with Sage Watson ticket sales close Friday, November 17th!
Don't miss this opportunity for a ladies night out.
In addition to the inspirational keynote presentation with 2x olympic athlete, Sage Watson, attendees will enjoy a buffet dinner, networking opportunities,refreshments and as an extra treat, there will be door prizes for attendees… all included in your ticket value!
This event is just one of the ways Women in Business Medicine Hat fulfills its mission. Empowerment Day 2023, offers an exceptional opportunity for women to come together, learn, grow, be inspired, and overcome hurdles. Sage Watson's story of triumph as a 2x Olympic athlete exemplifies the spirit of resilience and determination that Women in Business Medicine Hat seeks to promote within its community.
Empowerment Day 2023 will feature Sage Watson sharing her personal experiences and strategies for success, including overcoming obstacles. Her engaging storytelling and practical advice will leave attendees feeling empowered, prepared to tackle challenges, and ready to unlock their full potential.
Don't miss this incredible opportunity to be a part of Empowerment Day 2023 with Sage Watson, hosted by Women in Business Medicine Hat. Join us on November 24th and be part of a community that celebrates women in business, growth, and empowerment. For ticket information and event details, visit our website at wibmedicinehat.com
Event: Empowerment Day 2023 with Sage Watson, Hosted by Women in Business Medicine Hat
Date: Friday, November 24th, 2023
Time: 4:30pm
Location: Wyndham Garden Medicine Hat Conference Center, 954 7th Street Southwest,
Medicine Hat, AB, T1A 7R7
Website: wibmedicinehat.com
Tickets:https://www.eventbrite.ca/e/empowerment-day-2023-with-sage-watson-tickets-7149294
92357?aff=oddtdtcreator&utm-source=cp&utm-campaign=social&utm-content=attendeeshare&u
tm-medium=discovery&utm-term=listing
Sage Watson is a 2x Olympic athlete and renowned speaker/empowerment coach. Born and raised in Medicine Hat, Alberta, Sage is committed to helping individuals unlock their full potential by sharing her experiences, wisdom, and passion for personal growth.
https://www.instagram.com/sagewatson/