Vanden Dungen and McLeod named Canadian Brewhouse Kodiaks student-athletes of the week
Posted on 26 September 2023 by Prairie Post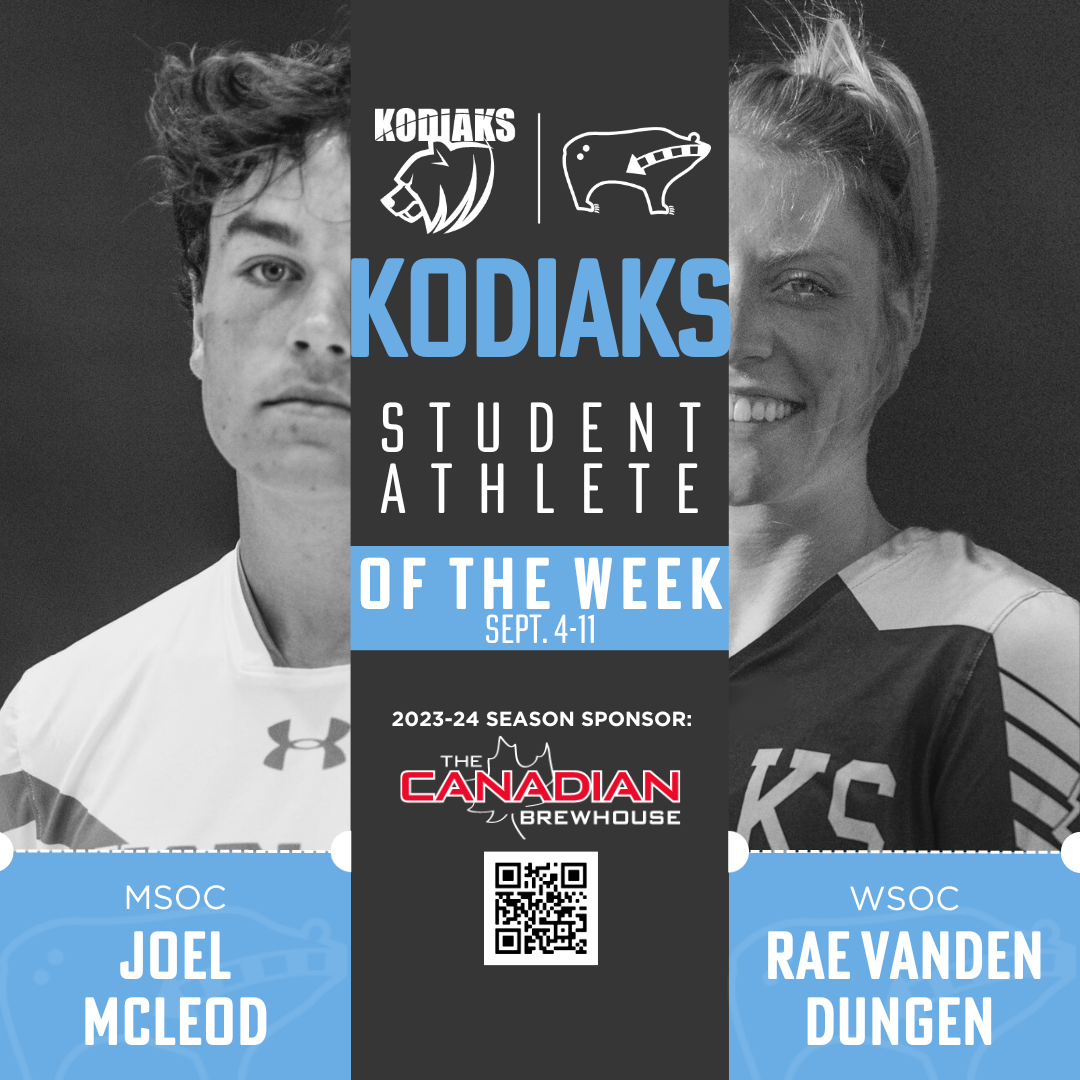 Contributed
Kodiaks soccer continues to dominate in the Athletic Colleges Athletic Conference (ACAC). Both teams are still undefeated going into week four of the season and continue to climb the Canadian Collegiate Athletic Association (CCAA) rankings.
Rae Vanden Dungen (fifth year, Early Childhood Education, Vauxhall) was outstanding in leading the Kodiaks this weekend, accumulating three goals, one assist, and 14 shots on net against the Medicine Hat Rattlers. The women's team has now moved up to the number five spot in the CCAA rankings.
Joel McLeod (second year, Business Operations, Medicine Hat) a formidable presence on the back line for the Kodiaks, finding the back of the net in the closely contested match and earning him Player of the Game against the MHC Rattlers. The team currently sits eight in the CCAA rankings.
Canadian Brewhouse is proud to sponsor the Kodiaks Student-Athletes of the Week. Congrats to Rae and Joel on their selections!