West Nile virus in southeastern Alberta
Posted on 22 September 2023 by Ryan Dahlman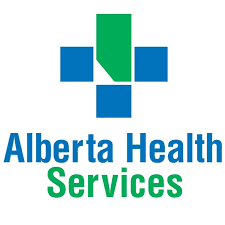 Alberta Health Services
With warm weather continuing to favour mosquito activity in southern Alberta, Alberta Health Services (AHS) is reminding Albertans to take precautions to protect themselves against West Nile virus infection carried by mosquitos.
This year has seen nine cases of West Nile virus confirmed in Alberta, two in the Edmonton area, and seven in southern Alberta. Five were acquired in southeastern Alberta in the last month with three individuals diagnosed with West Nile neurological syndrome.
After being bitten by a mosquito carrying West Nile virus, people can develop West Nile non-neurological syndrome (formerly known as West Nile fever) or the more serious West Nile neurological syndrome.
Symptoms of non-neurological syndrome can be uncomfortable, including fever, chills, nausea, vomiting, fatigue, skin rash, swollen glands and headache. For people who develop neurological syndrome, symptoms can be more severe, including tremors, drowsiness, confusion, swallowing problems, high fever, unconsciousness, paralysis and even death.
Whenever engaging in outdoor activities, or even just relaxing outside, all Albertans should take these simple steps to prevent bites and protect themselves from West Nile virus:
• Wear a long-sleeved, light-colored shirt, pants, and a hat.
• Consider staying indoors at dawn and dusk when mosquitoes are most active.
• Use a Health Canada approved insect repellant (products containing DEET or Icaridin).
• For infants younger than 6 months old, do not use an insect repellent containing DEET. Instead, use a mosquito net when babies are outdoors in a crib or stroller.
• For children 6 months to 2 years old, use insect repellent only when there's a high risk of insect bites that can spread infections and diseases. Do not use more than once a day.
• For more information on insect repellants, visit Personal Insect repellents – Canada.ca
Albertans can learn more about West Nile virus and ways to keep safe by visiting West Nile Virus (alberta.ca) or calling Health Link at 811.
Alberta Health Services is the provincial health authority responsible for planning and delivering health supports and services for more than four million adults and children living in Alberta. Our mission is to provide a patient-focused, quality health system that is accessible and sustainable for all Albertans. Our current focus is on reducing emergency department wait-times, improving EMS response times, increasing access to surgeries, and improving patient flow.