Lethbridge Police warning the public about high-risk offender
Posted on 30 August 2023 by Ryan Dahlman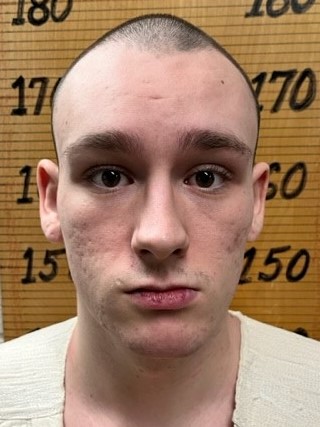 Cory Raymond Cook
Contributed
In the interest of public safety, the Lethbridge Police Service is issuing the following warning in regard to a high-risk offender who is residing in Lethbridge.
Cory Raymond Cook, 23, was recently released from custody on a Peace Bond in relation to a sexual assault involving a four-year-old girl. He is bound by conditions prohibiting him from having any contact with children known to be under the age of 16 and must advise his probation officer of any relationships with people who have parental responsibilities with children under 16. He has additional conditions prohibiting him from attending any public park, swimming area where children under 16 are likely to be present, daycare centre, playground or community centre and cannot seek or obtain employment or become a volunteer in a capacity that involves being in a position of trust or authority towards persons under the age of 16.
Cook has history of sexually offending against children and served a federal sentence for a serious conviction involving an extremely vulnerable child victim.
Police believe Cook poses a significant risk of harm to children in the community. He engages in behavior that is impulsive and opportunistic and information in his file indicates he may attempt to seek out relationships with females who have children.
Cook has been assessed as an above average risk to re-offend and is being monitored by the LPS High Risk Offenders Unit.
Cory Cook is described as a Caucasian male, approximately 5'9" tall, 180 lbs., with dirty blond/brown hair and browneyes.
The Lethbridge Police Service is issuing this information and warning after careful deliberation of all related issues, including privacy concerns, in the belief that it is clearly in the public interest to inform members of the community of the residency of Cory Cook. Police believe there is a significant risk to public safety.
Residents are advised that the intent of this process is to enable members of the public to take suitable precautionary measures and not to engage in any form of vigilante action.
This information is released under the authority of Section 32 Freedom of Information and Protection of Privacy Act, RSA 2000, C.F-25.