Police investigating missing mother and three-year-old boy near Lethbridge
Posted on 29 August 2023 by Ryan Dahlman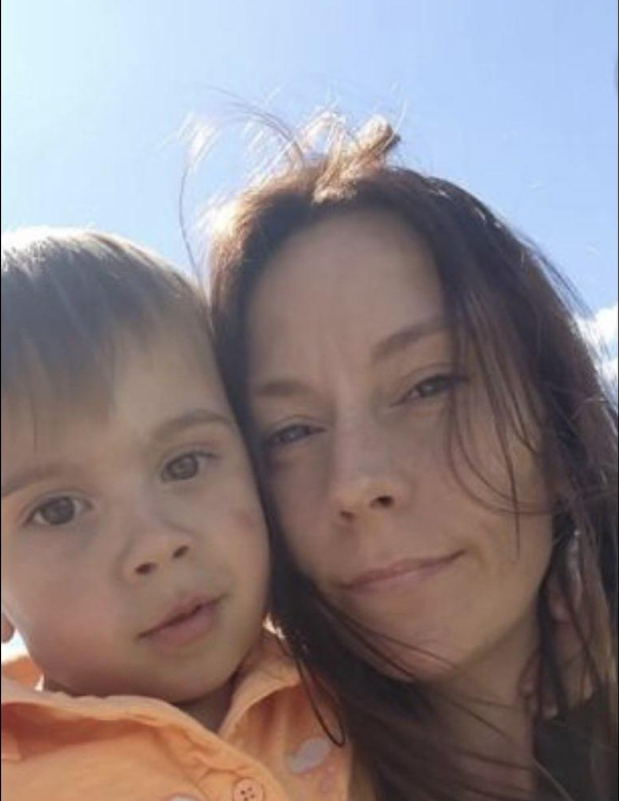 Sheena and Atreyu are missing.
Contributed
The investigation into a missing mother and her three-year-old son, who went rafting along a southern Alberta river with her boyfriend in search of ammolite, is ongoing.
Sheena Empringham, 38, and her three-year-old son, Atreyu Empringham, were reported missing on Aug. 28 by a family member who had been speaking to the woman via text but had lost contact.
On Aug. 27 Sheena sent a text indicating she and her son had gone floating down the river with her boyfriend, whose identity has not been confirmed, and were running out of food and water. She asked the family member to come and pick them up "south of Lethbridge" but wasn't sure what river they had been on or where exactly they were.
On Aug. 28 the family member received another text message saying Sheena's phone had died but she still needed a ride. She indicated she'd call the relative at 3 p.m. with more information and has not been heard from since.
At this time police do not know what date the trio started their excursion, the point where they entered the water or what river they were actually on. Based on the availability of ammolite and likely locations where it is found, police have concentrated their search efforts south of the city along the Oldman River.
Police believe the trio were dropped off at their starting point by a friend, but so far the friend has not been identified.
Investigative efforts have included deployment of the Lethbridge Fire and Emergency Services Water Rescue Team along the Old Man River Monday evening. The boat made it as far as the St. Mary River before the water became too shallow to proceed. LPS used an Unmanned Aerial Vehicle to conduct a search south of Lethbridge and in partnership with RCMP camping areas were checked near locations where ammolite is prevalent. In addition, the mother and son's last known address in Stavely was also checked without success.
Police agencies throughout southern Alberta have been notified of the missing persons file.
Additional investigation by LPS has determined there is no evidence to suggest Sheena and Atreyu are in Lethbridge.
Anyone who has seen Sheena and Atreyu, or has information on their whereabouts, is asked to contact police at 403-328-4444 and reference file 23020508 or Crime Stoppers at 1-800-222-8477. Anonymous online tips can also be submitted at http://www.p3tips.com.
The investigation is ongoing and Lethbrigde Police are coordinating with RCMP on next steps.
No further information or details are available for release at this time.