Lethbridge & District Exhibition celebrates grand opening of transformational $76 million event venue
Posted on 15 August 2023 by Ryan Dahlman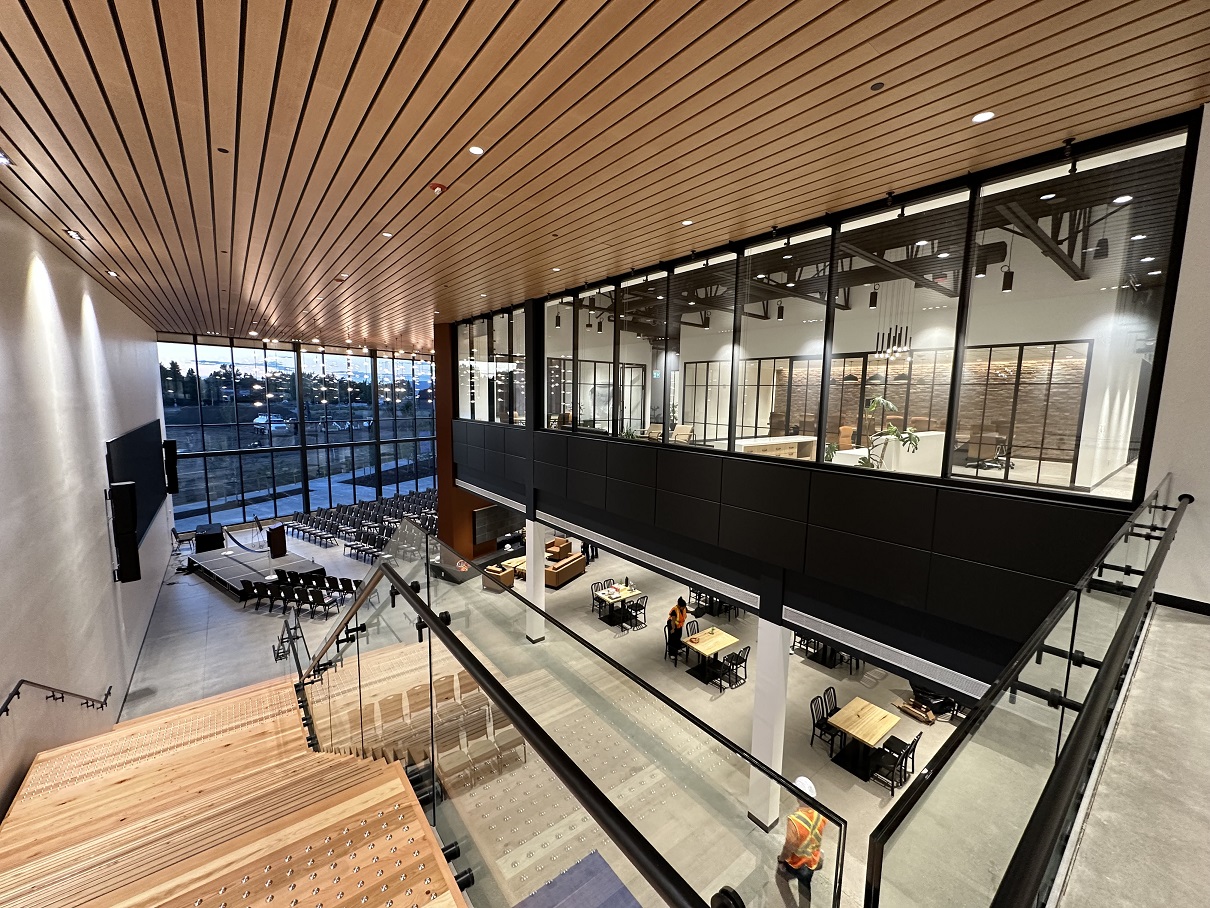 Contributed
A new era begins for Lethbridge and Southern Alberta as the Agri-food Hub & Trade Centre is officially open. On Thursday, two celebrations marked the opening of the 268,000 square foot venue, including a morning pipe offering with the Blackfoot Confederacy and an afternoon ribbon cutting and grand opening ceremony, with representatives from the Government of Canada, Government of Alberta, City of Lethbridge, Lethbridge County, and the Blackfoot Confederacy joining Lethbridge & District Exhibition leadership to celebrate the monumental achievement.
More than 20 years in the making, the Agri-food Hub & Trade Centre revolutionizes Lethbridge's ability to host major provincial, national, and international events. With a focus on the agriculture industry, the Agri-food Hub & Trade Centre will help shine a spotlight on the unique aspects of Southern Alberta that make it a one-of-a-kind agriculture destination, driving tourism to Southern Alberta, which benefits businesses and organizations across the region. It also continues Lethbridge & District Exhibition's long tradition of providing a gathering space where the Southern Alberta community can come together to host events and create community memories.
"Southern Alberta is an agricultural powerhouse that includes producers, processors, researchers, post-secondary institutions, transportation, irrigation districts, and so much more," says Mike Warkentin, CEO, Lethbridge & District Exhibition. "This venue is truly the hub that connects those spokes – and together we are stronger. The Agri-food Hub & Trade Centre will shine a light on the agriculture industry, bring people to our region, and be an economic driver for generations to come. This is where Canadian agriculture grows."
Construction on the Agri-food Hub & Trade Centre began in March 2021, and cost $76.6 million to complete. The venue features a state-of-the-art audio-visual system, 104,000 square feet of trade floor space, four banquet salons, four meeting rooms, and outdoor patio areas, which doubles Lethbridge & District Exhibition's previous hosting capacity. The project was funded by the Government of Alberta, through Alberta's Recovery Plan; the City of Lethbridge, which will maintain ownership of the land; Lethbridge County; a $3.5 million federal grant from PrairiesCan; and a 30-year loan secured against the future operations of the venue.
The Agri-food Hub & Trade Centre is expected to contribute more than $90 million annually to the regional economy and serve as an economic driver of growth for Alberta's agriculture, agri-food and tourism sectors. The 268,000 square foot venue has already contributed to the region's economy, with nearly 300,000 hours of trades work going into construction, 100 per cent of which was provided by Alberta contractors. Lethbridge's Ward Bros. Construction led the construction project, which was designed by DIALOG Architecture, and project managed by MB2 Management.
"The Agri-food Hub & Trade Centre is for the people of Lethbridge and Southern Alberta," says Warkentin. "Our region deserves a place to come together, to participate in events, conduct business, learn, and be entertained. Memories and relationships will be made within these walls, and I give credit to multiple iterations of Lethbridge & District Exhibition's Board of Directors, and every person whose visioning and involvement led to this venue becoming a reality."
To book an event or learn more, visit agrifoodhub.ca.