Illicit substance shaped like candy bear confirmed to be fentanyl
Posted on 9 August 2023 by Prairie Post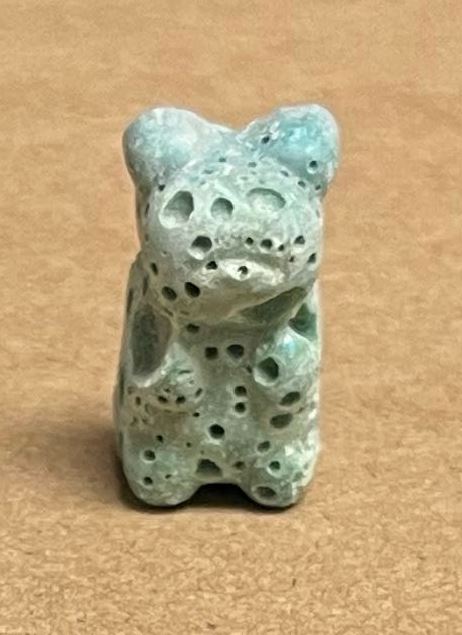 One of the laced bears.
Lethbridge Police have confirmed a suspicious substance resembling a candy bear that was previously found in Galt Gardens is fentanyl.
On June 20, 2023 a member of the Downtown Policing Unit located an unattended bag on the east side of the park. Inside was a small quantity of suspected fentanyl coloured greenish-blue in a bear shape that could be mistaken for candy. The container holding the bear also included suspected fentanyl pieces in other colours.
Given the extreme toxicity of fentanyl and the potential for significant harm had a child or other unsuspecting person located the bear, police issued a public warning prior to sending the drugs away for analysis.
Lab analysis determined the bear contains fentanyl, bromazolen and caffeine.
In searching the park following the initial discovery, police did not locate any additional fentanyl bears, nor have there been any further reports.
Using bright colours or molds to create certain shapes is not uncommon in the illicit production of fentanyl. Anyone who locates a suspicious substance is advised not to touch it and immediately call police at 403-328-4444.