Redcliff investigate accident in Cypress County; three dead including one from Swift Current
Posted on 31 July 2023 by Ryan Dahlman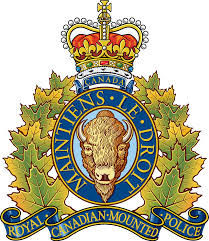 On July 31, 2023, at approximately 1 a.m., Redcliff RCMP were dispatched to a report of a vehicle that had driven off the road and into the St. Mary's Irrigation District canal, located at Highway 523 and Range Road 73 in Cypress County.
The vehicle had 4 occupants and 1 was able to get out of the vehicle and get to a nearby residence where 911 was called. Cypress County Fire, along with Medicine Hat Fire Aquatic Rescue and EMS were dispatched. The vehicle was located submerged on its roof. MHFD Aquatic Rescue entered the water and was able to determine the 3 occupants were still inside the vehicle. A 28-year-old male resident of Medicine Hat, a 21-year-old female resident of Swift Current, SK., and a 21-year-old female resident of Medicine Hat, were declared deceased at the scene.
The RCMP Collision Reconstructionist attended the scene and the investigation continues. No further details will be released.
Condolences to the family and friends of all deceased.