Crowsnest Pass RCMP locate overdue hikers deceased
Posted on 28 July 2023 by Prairie Post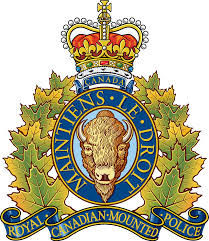 Contributed
On July 26, at approximately 10 p.m., Crowsnest Pass RCMP were advised of two overdue hikers who were hiking along North York Creek Plane Crash Trail, located outside Coleman, Alta. RCMP, along with Search and Rescue (SAR), assisted with a ground and air search.
Unfortunately, on July 27, 2023, at 7 p.m., SAR located both hikers deceased at the bottom of a ridge at Mount Coulthard. Long Line Helicopter from Fernie, BC, attended and recovered the bodies of two males, aged 34 and 35, both residents of Lethbridge.
Condolences to the family and friends of both deceased.
RCMP would like to thank and acknowledge that this search and recovery was made possible with the assistance of Alberta Conservation, Alberta Forestry, Alberta Parks, Southern Alberta Regional Search and Rescue, Lethbridge Search and Rescue, BC Search and Rescue, and Ascent Helicopters. Thank you to the many volunteers, as well as family, that attended to assist with search efforts.