Maddisun rises in Alberta
Posted on 25 July 2023 by Ryan Dahlman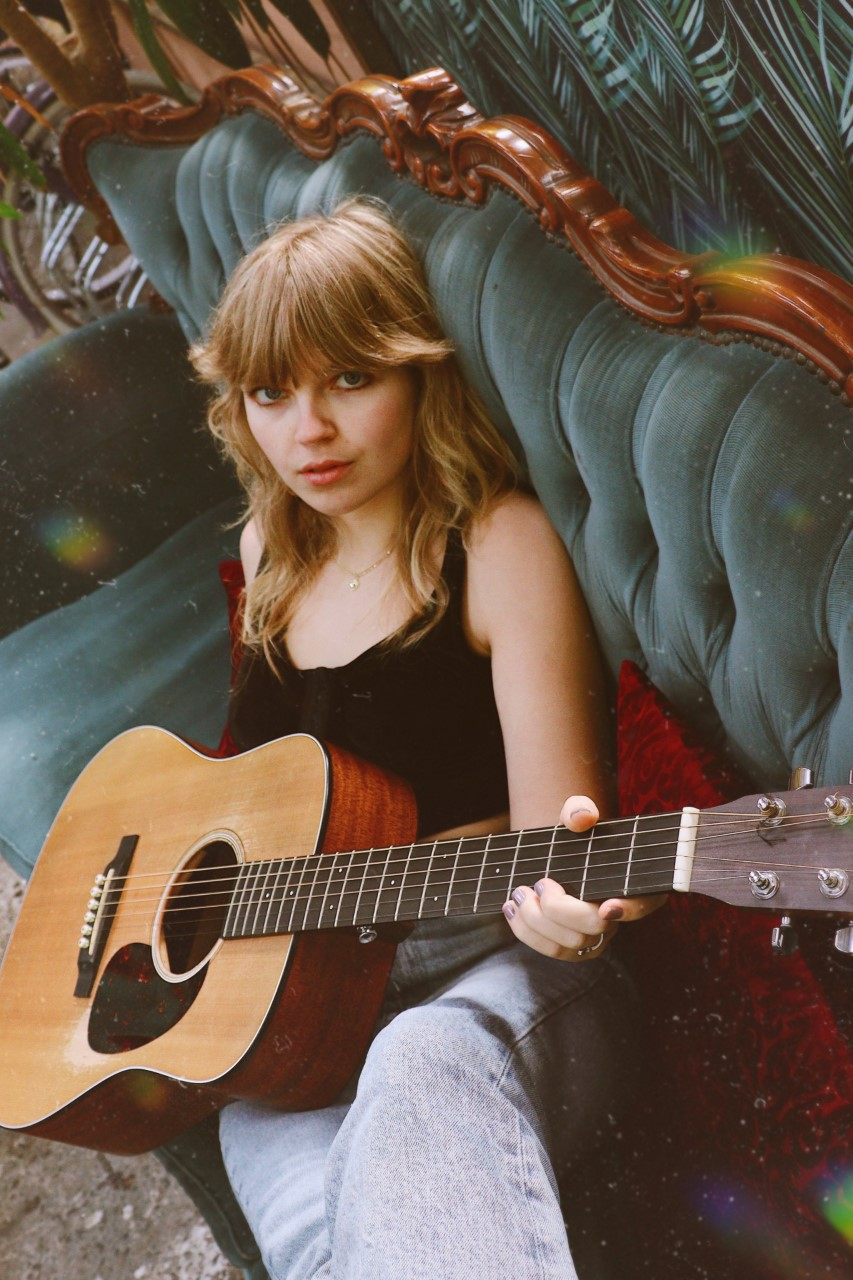 By Fernando Moreno
Southern Alberta is in for a sunny treat. Upcoming music performer and songwriter, Maddisun makes her performance tour debut Alberta this August as part of a cross Canada tour that will include visits to Calgary, Brooks and Medicine Hat. She has a prior history in Alberta with family and friends.
Audiences will be able to meet the artist at her shows and have an opportunity to pick up some merchandise, including shirts, hats, vinyl, CDs and even cassette tapes. This adds to how Maddisun sees herself as an "old soul." There will also be a chance to take photos and sign autographs.
The 26-year-old artist has been performing full-time since 2018 and sees her music as her career but also a hobby that she loves. She has released two full length albums. Maddisun engages in a variety of genres including americana, rock & roll, R&B, blues and indie-folk. "I don't really fit into the box of one [genre]," says the artist.
Maddisun wants to be able to support herself with her music and serve a dedicated fanbase. "I'm really close to where my audience is and it's like we're hanging out in a party together," says the artist in regards to her performances and what future audiences are in for.
Maddisun has a multi-talented personality. In addition to being able to sing and play a variety of instruments, she has also learned how to manage her own career as an independent artist. She is involved in sports such as snowboarding, mountain biking and has a history of playing lacrosse. Her other hobbies including fishing, cooking, dancing and other arts things.
The entrepreneurial artist has made use of the all too accessible social media platforms and cites Instagram as her most used. "It's a place that I can build community with other artists," says Maddisun.
Another important platform is Spotify and the streams one has. "A lot of industry are looking at your Spotify stats," explains Maddisun. She also emphasizes that it's a great way to connect with the younger demographic. Her 2020 debut album, "Self Reflections" has earned over 200,000 streams.
Maddisun goes where ever she is able to secure gigs with the help of the Bulletproof Agency. "There's really no thought process aside from just getting a gig and deciding if I'm going to be able to make it work or not," explains Maddisun. She has continuously performed in Toronto and Vancouver.
There is a range of demographics that listen to this artist's music. This includes an age 50 plus audience. "I have that classic rock 70s vintage sound and look about me," says Maddisun. There are also women her own age and younger whom she gives out a message to which she claims is a strong fanbase. Nevertheless, the shows can be enjoyed by anyone.
The spelling of the artist's stage name is a reflection of how her music has positive and uplifting vibes. "I'm just a really sunny happy person," says Maddisun. Such a sentiment can be seen here with how she shows a narrative in her music video of her song "Running" which is part of her latest album, "Home is Where The Music Is."
Maddisun has a cultured background as an experienced performer. Although she was born and raised in Cranbrook, British Columbia, she was influenced through music and fashion during her time in places like Ireland, Spain and Germany. She recorded an album in Los Angeles. She is known to share her stories and experiences through performance banter and audience interaction.
Tickets for the performances can be purchased at the doors of the venues and people can RSVP here. Her songs can be accessed here.
"I know this is my call and I know this is what I was born to do," says Maddisun.