Police warning the public about suspected fentanyl resembling candy bear
Posted on 22 June 2023 by Prairie Post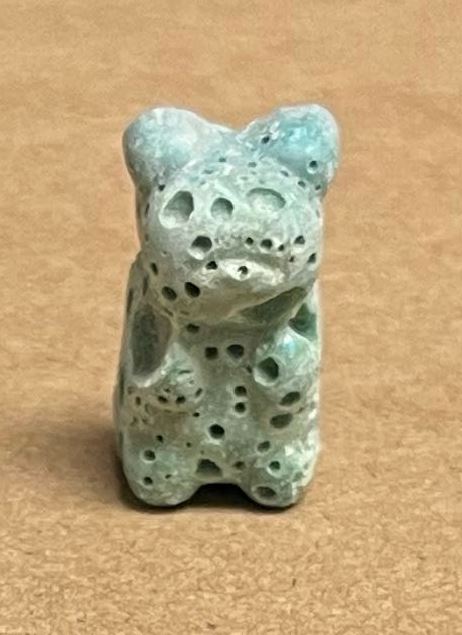 One of the laced bears.
Lethbridge Police are warning the public after suspected fentanyl, shaped to look like a candy bear was found in Galt Gardens.
On June 20, 2023 a member of the Downtown Policing Unit located an unattended bag on the east side of the park. Inside was a small quantity of suspected fentanyl coloured greenish-blue in a bear shape that could be mistaken for candy. The container holding the bear also included suspected fentanyl pieces in other colours.
Given the extreme toxicity of fentanyl and the potential for significant harm had a child or other unsuspecting person located the bear, police are warning the public of its presence. It is unknown if this bear is part of a larger batch of drugs circulating in the city, but should anything similar be located, the public is advised not to touch it and immediately call police.
"Disguising fentanyl to look like a piece of candy is a significant safety concern given the potential it could be mistaken for something less deadly," said Sgt. Ryan Darroch with the Downtown Policing Unit. "We want the community to be aware this bear was found in a public park so they can take steps to protect themselves."
Using bright colours or molds to create certain shapes is not uncommon in the illicit production of fentanyl. It's a trend that has emerged in recent years across Canada and the U.S.
The suspected fentanyl bear has been sent to the RCMP lab for further analysis and substance confirmation. Results are not anticipated for at least several weeks.