Redcliff man arrested after shots fired at police
Posted on 18 June 2023 by Ryan Dahlman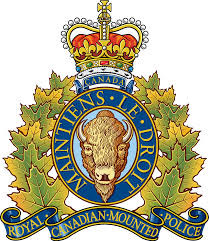 Contributed
Charges have been laid against a Redcliff man after shots were fired at police.
On June 16, RCMP were responding to an assault and theft at a property in Redcliff. At 7 p.m., officers located a suspect who resisted arrest and fired a gun at police.
The suspect retreated into a camper on the property. Officers contained the area and the Emergency Response Team was dispatched.
Additional gun shots were herd coming from the trailer.
On June 17, at approximately 01:30 a.m. the suspect surrendered to police and was taken into custody.
There were no injuries to the suspect or police.
As a result of investigation, RCMP have charged 32-year-old Redcliff resident, Jonathan Andrew Kearney, with:
· Discharge firearm with intent
· Discharge firearm while being reckless
· Additional weapon/firearms offences (x12)
· Resist arrest
· Fail to comply with release conditions
· Breach of Conditional Sentence Order
Kearny was taken before a Justice of the Peace and remanded in custody with his next court date set for June 20, 2023, at the Alberta Court of Justice at Medicine Hat.