Graduates walk the stage as MHC celebrates convocation 
Posted on 8 June 2023 by Ryan Dahlman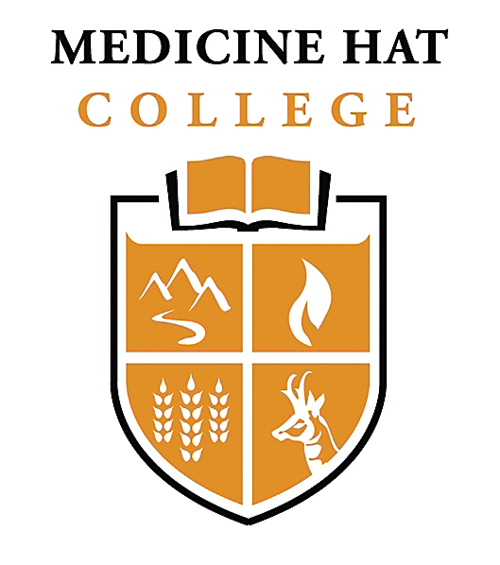 Contributed
Medicine Hat College (MHC) will recognize the Class of 2023 at its annual convocation celebration on Friday, June 9. The event will start at 1 p.m. at Co-op Place with over 380 students crossing the stage in the presence of loved ones and the entire college community.
"Convocation is a special time for everyone at Medicine Hat College as we celebrate the growth and success of our students," says MHC President Kevin Shufflebotham. "I hope that each and every graduate will take a few moments this week to reflect on their achievements and be proud of how far they have come."
MHC will also recognize a number of award winners, including
• Student of the Year, Alysha Kuntz
• Instructor of the Year, Kristal Lawson
• Governor General's Academic Medal recipient, Raelene Mitts, and
• Honorary Applied Baccalaureate Degree recipient, Robert (Bob) E. Wanner.
Student of the Year, Alysha Kuntz, chose MHC after experiencing university, wanting a more personalized learning environment and access to opportunities. As a business administration and advanced accounting student, she embraced those opportunities, excelling in her education and enriching campus culture.
Not only did Kuntz demonstrate outstanding dedication to her own studies, she gave her time to mentor and support her fellow classmates, always with a kind smile and helping hand. That dedication led to her maintaining a 4.0 GPA, all while serving the entire student body as their Students' Association president. She took the role seriously, advocating for her fellow students, building a sense of community and encouraging participation on campus.
Graduating from MHC is just the first step for Kuntz as she continues to work at EBT Chartered Professional Accountants this summer and complete her commerce degree through Athabasca University in pursuit of her Chartered Professional Accountants designation.
The Instructor of the Year award goes to Kristal Lawson who teaches in the nursing program and is well-known for her warm smile, positivity and willingness to make time for her students.
Lawson was born and raised in Medicine Hat and is an alumna of MHC. She started her educational journey here in 1999, before completing a Bachelor of Science degree in Kinesiology with distinction at the University of Calgary. She later returned to MHC to continue her education and graduated in 2007 with a Bachelor of Nursing degree with distinction. She then obtained a certificate in emergency nursing from Mount Royal University in 2011 and a Master of Nursing – Teaching Focus from Athabasca University in 2020.
Lawson holds to the belief that when learning is filled with positivity and joy, it is deeply engrained in students. She loves the energy they bring to her work and feels inspired when she witnesses students recognizing their own potential. Seeing their growth and success reaffirms her love for teaching and its profound impact on shaping future nurses.
The historic Governor General's Academic Medal was created in 1873 to encourage academic excellence across the nation. MHC's recipient for 2023 is Raelene Mitts, a graduate of the Early Learning and Child Care program.
Born and raised in Camrose, Alberta, Mitts is passionate about early learning and intervention. She started her academic journey at Norquest College as a mature student, studying early learning and child care to support her work at a daycare. When the time came to further her education, her research, along with recommendations from industry contacts, put MHC at the top of her list.
In the classroom, Mitts was known to be a very hardworking, curious and conscientious student who always exceeded expectations on her assignments with a desire to go deeper. Her ability to integrate others in group work and activities and her respect for diversity was valued by her instructors.
Next steps for Mitts include completing a degree in community rehabilitation and disability studies at the University of Calgary. Her future career goals include occupational therapy or early intervention for children, in addition to her ongoing involvement with global non-profit work and mentorship.
MHC is pleased to recognize Robert (Bob) E. Wanner as the recipient of the 2023 honorary applied baccalaureate degree.
Wanner began his early career as a provincial social worker in northern Alberta before moving south into municipal government. During his time with the City of Medicine Hat, he was involved with the implementation of citywide early childhood and day care centres, including the partnership between the College and City to open the College Child Development Centre, the building of the Veiner Center, developing Medicine Hat Seniors' Services, and the building of the Esplanade.
His belief in the value of public service eventually led him to accept a request to run as the MLA for Medicine Hat. He spent four years as the Speaker of the Alberta Legislative Assembly and earned the respect of elected members on both sides of the House.
Over the years, he has given his time to numerous local organizations and charities, including various theatre groups, reflecting his love for the arts. Wanner is also a recent recipient of the Queen's Platinum Jubilee Medal, an honour bestowed on Albertans who have given significant service to the province.
Medicine Hat College looks forward to celebrating all graduates, award winners and special guests at Convocation 2023.