Coaldale RCMP investigate firearms complaint
Posted on 29 May 2023 by Ryan Dahlman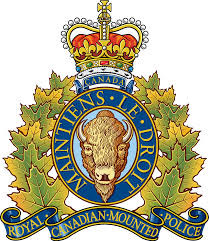 Contributed
On May 26, at 4:40 p.m., Coaldale RCMP responded to a report of a male with a handgun shooting at a residence in Coaldale. The male was reported to have left the area and was heading towards Lethbridge. While on Highway 3, the same male was reported to have shot at a vehicle beside him while travelling at highway speeds.
Officers located the suspect at Highway 3 and 43 Street in Lethbridge, where he was arrested by Coaldale RCMP, with the assistance of Lethbridge Police Services. A pistol was located in the vehicle and was determined to be a Winchester BB gun replica of a 1911 pistol.
Danial Ferguson (37), a resident of Coaldale, has been charged with the following offences:
• Pointing a firearm (x2)
• Discharging a firearm with intent (x2)
• Possession of a weapon for a dangerous purpose
• Dangerous operation of a motor vehicle
• Mischief (x2)
Ferguson was held for a Judicial Interim Release Hearing and was remanded for Alberta Court of Justice in Lethbridge on May 29.