Advance voting locations now open
Posted on 23 May 2023 by Prairie Post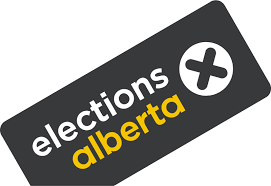 Elections Alberta
Advance voting locations are now open for the 2023 Provincial General Election and will be available throughout Alberta until May 27.
"Elections Alberta will once again be providing the Vote Anywhere Service during advancing voting days," said Glen Resler, Chief Electoral Officer. "This adds convenience, allowing electors to vote at any advance voting location in the province and receive the ballot for their home electoral division."
To aid the election process, Elections Alberta will utilize electronic voting records and tabulators during advance voting. With 87 electoral divisions, tabulators are an essential component to managing the ballot count and gives Elections Alberta the ability to report all results on election night. To learn more about tabulators and how votes are cast, visit http://www.elections.ab.ca/tabulators. 
Information about advance voting locations, including hours of operation, accessibility tools, and assistive devices can be found on the Where to Vote cards mailed to electors or by visiting https://map.elections.ab.ca/
Each advance voting location has been selected to ensure a standard level of accessibility. Look for the accessibility icon and the Voter Assist Terminal icon to find out which locations meet our barrier-free criteria and are equipped with Voter Assist terminals that offer extra assistance for those who need help with reading or marking their ballot.
Advance Vote Counts
Estimates of the number of electors voting in advance will be provided on the Elections Alberta website at http://www.elections.ab.ca throughout the advance voting period.
The vote counter will update every 15 minutes between 9:30 am and 8:30 pm on each advance voting day (Tuesday, May 23 – Saturday, May 27).  The estimate of votes cast will not include any votes cast at locations that are operating offline or are using a paper voting record.