Discussion, public hearings on Iron Springs bylaw coming up June 1
Posted on 16 May 2023 by Ryan Dahlman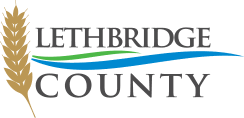 Contributed
Public Hearings will start at 10 a.m. on Thursday, June 1, 2023 in Lethbridge County Council Chambers ( #100, 905-4 Avenue South, Lethbridge) or watch online at https://lethcounty.ca/p/council-meetings
WHAT IS THE BYLAW ABOUT?
Bylaw 23-012 considers the closure of 4th Street and a portion of the adjacent laneways in the Hamlet of Iron Springs, as shown on the enclosed sketch. If the road closure is approved the road and laneways would be consolidated with the adjacent parcels to create on large parcel.
HOW DO I PROVIDE INPUT ON THE PROPOSED BYLAW?
Input can be given on the proposed bylaw at the Public Hearing on June 1, at 10 a.m.
Anyone wishing to provide written comments is encouraged to contact the County by 4:30 p.m. on May 24.
HOW DO I GET MORE INFORMATION?
If you have questions or comments regarding the bylaw please contact: Hilary Janzen, Interim Director of Community Services. Call: 403-328-5525 or email: planning@lethcounty.ca