Ballots finalized for May 29 provincial election
Posted on 16 May 2023 by Prairie Post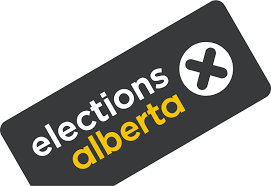 Alberta Newspaper Group
General election ballots were finalized Thursday with two new candidates in Cypress-Medicine Hat, a re-run of a recent byelection in Brooks-Medicine Hat and a six-pack of options for voters in the neighbouring riding of Taber-Warner.
Alberta Elections website shows Brooks-Medicine Hat as a contest between the top three finishers in the November byelection – UCP Leader Danielle Smith will face New Democrat Gwendoline Dirk and Alberta Party Leader Barry Morishita.
They were the only ones to officially register with Elections Alberta by Thursday's 2 p.m. nomination deadline.
Cypress-Medicine Hat was believed to be a two-person race between Cathy Hogg (NDP) and Justin Wright (UCP), but two additional names were added late Thursday.
Cody Ray Both of Medicine Hat will run for The Independence Party of Alberta in the riding that includes the south end of the city, south of Third Street downtown, and southern stretches of Cypress County.
Matt Orr, 36, a farmer in Fort Macleod, will be the candidate for the Wildrose Loyalty Coalition, a party formed this month by former regional MLA Paul Hinman.
General voting takes place on May 29.
Taber-Warner shows five challengers registered to face incumbent MLA Grant Hunter (UCP), including Hinman, a two-term former MLA who represented the riding in 2004-2008.
Others are Jazminn Hintz (NDP), a Calgary-based party worker, Joel Hunt (Green), Frank Kast (Independence Party of Alberta) and Brent Ginther (Solidarity Movement of Alberta).
Drumheller-Stettler, which includes Special Areas, north of the Medicine Hat region, will see voters presented with six options.
Incumbent MLA and ag minister Nate Horner (UCP) will face Juliet Franklin (NDP), a pharmacist from Hanna, Carla Evers (Solidarity Alberta), Shannon Packham (TIPA) and Hannah Stretch Viens, (Wildrose Loyalty Coalition).
In Cardston-Siksika, former Medicine Hat resident Joe Schow, the incumbent UCP MLA, will face Colleen Quintal (NDP), Angela Tabak (Independent), Par Wantenaar (Solidarity) and Terry Wolsey (Independence Party).
In other ridings of note, Artur Pawlowski, who formed the Solidarity Movement of Alberta after a split with The Independence Party of Alberta (TIPA), will seek election in the high-profile riding of Calgary Elbow.
Bob Blayone, who was the TIPA candidate in the Brooks-Medicine Hat byelection, is running without affiliation as an independent in Camrose.
Another local byelection contestant, Wildrose Independence Party Leader Jeevan Mangat, is running in Innisfail-Sylvain Lake, against incumbent MLA and former Ag minister Devin Dreeshen.