SE Alberta psychiatric care options dwindling
Posted on 11 May 2023 by Prairie Post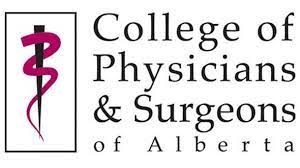 By Kendall King
Alberta Newspaper Group
The number of psychiatrists practising has dropped in Medicine Hat with the closure of one private practice, despite demand for services continuing to grow.
Patients of Dr. Shafiq Khan were notified via a letter sent April 18 that his practice was closed as of that date and they had been discharged from his care.
In the letter, Khan offered his apologies, citing 'licence issues with the College of Physicians and Surgeons of Alberta and relocation' as the reason behind the closure.
(The News contacted CPSA for additional details regarding a potential licence issue but was told details outside those listed on a physician's public profile cannot be provided.)
He informed patients if care was still needed, they would need to get a referral from their family physician or a walk-in clinic for a new psychiatrist, or apply to a psychiatric practice currently accepting patients.
Those who needed prescription refills would also have to visit their family doctor or a walk-in clinic, or access a doctor via digital health platforms, like Rocket Doctor.
The News attempted to connect with Khan for comment, but was unsuccessful as the practice's voicemail is now disabled and the office locked.
A former patient, who the News is referring to as 'John,' said patients were offered no forewarning of the closure, and shared concern over the affect it may have on those who rely on such care.
"I think the suddenness of it (likely left) a lot of people unprepared," said John. "Some patients will probably be able to get a new psychiatrist in the short term, I was able to, thank God, but what about some of them that are not capable of doing that?
"The continuity of care has been disrupted and a lot of people with mental health like, and need, consistency."
A unique classification of mental health professionals, psychiatrists are licensed physicians who specialize in the diagnosis and treatment of mental illnesses and emotional and behavioural disorders. This means psychiatrists, unlike psychologists, can prescribe medication and order medical tests; hence why access to a psychiatrist is integral for many patients.
Efforts to determine the exact number of practising psychiatrists in Medicine Hat were unfruitful, however CPSA confirmed 11 psychiatrists are currently licensed in the city, though that doesn't necessarily mean they are practising.
Without exact numbers, it is difficult to quantify the overall effect the closure of Khan's practice has on the local psychiatric community, but those working in the field of mental health say with demand for mental health services on the rise, the city needs every resource it can get.
"We are seeing an increased need for people to have psychiatric-based services," said Breanne Mellen, suicide prevention program co-ordinator with the Canadian Mental Health Association, Alberta Southeast Region. "So, from the CMHA perspective, the more (services) the better."