Pincher Creek RCMP charge male with possession of fentanyl
Posted on 11 May 2023 by Prairie Post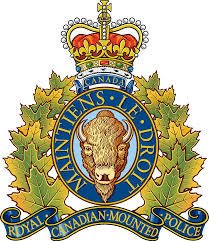 Contributed
On May 10, Pincher Creek RCMP received a call for the theft of power tools in Pincher Creek. Witnesses provided with a well detailed description of the two males responsible and police were able to locate and arrest the males quickly.  The stolen property was recovered and returned to the owner. 
Incidental to the arrest of the two males, both were found to be in possession of fentanyl and one male had methamphetamine. In total, police seized approximately 15 grams of fentanyl and 2 grams of methamphetamine.
Nelson Koci (30), a resident of Pincher Creek, and Kyle Rains (39), a resident of Lethbridge, have both been charged with Possession of a Schedule 1 Substance and Possession of Stolen Property. They have been released to appear at Alberta Court of Justice in Pincher Creek on June 22, 2023.