Southern Alberta Bikers host Annual Motorcycle Awareness and Teddy Bear Parade 
Posted on 17 April 2023 by Ryan Dahlman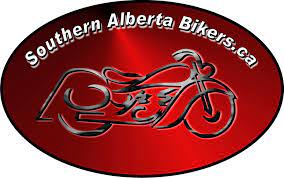 Southern Alberta motorcycle enthusiasts will be getting together on Saturday May 6, for the annual Motorcycle Awareness and Teddy Bear Parade hosted by Southern Alberta Bikers. The parade, will start at 11 a.m. sharp from the Lowes parking lot, this is an opportunity for riders to show their support for motorcycle safety and to give back to the community.
"We gather every year in celebraton of motorcycle awareness and bring smiles to the faces of children, bringing joy to our hearts. Our pride in this event is immeasurable, and we contnue to strive to make it even more meaningful with each passing year" said event organizer Dallas Harty. "The parade is a great way for us to get together, practise safe riding habits, and have fun while doing it."
The parade route will take riders throughout Lethbridge before ending up at the Chinook Regional Hospital where they will donate a new or gently used toys that they brought with them.
"It's amazing how many riders come out each year with donatons in hand," said Harty. "It's truly heartwarming to see the community come together like this."
The parade is open to all riders regardless of skill level or experience. All partcipants must register prior to the start of the event and wear appropriate safety gear such as helmets, leather jackets, boots, and gloves during the ride.
"We want everyone who takes part in this event to be as safe as possible," said Harty.
This year marks the 35th anniversary of the Motorcycle Awareness and Teddy Bear Parade and Harty hopes that more people than ever join them this year.
"This is a great opportunity for us to raise awareness about motorcycle safety while also giving back," said Harty. "I encourage everyone who loves motorcycles or just wants to help out a good cause to join us on May 6th!"