Earth Day Bash in Police Point Park April 22
Posted on 17 April 2023 by Ryan Dahlman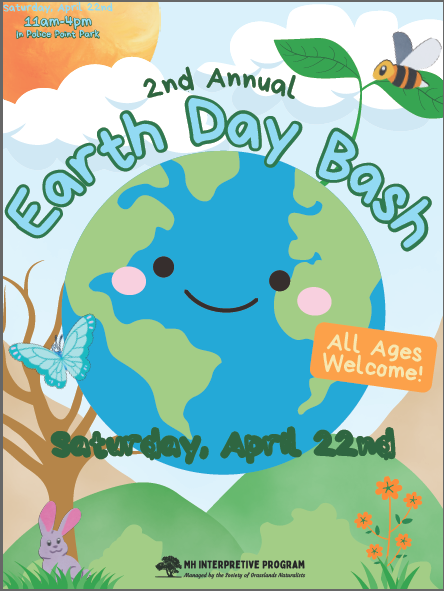 Contributed
Consider this your invitation to the biggest Earth Day Bash in Medicine Hat. This event will take place at Police Point Park and there will be something for everybody! It goes Saturday, April 22, 11 a.m.-4 p.m.
The Earth Day Bash Passport gets you admission to all of our stations set up throughout the park, with opportunities to meet some of the park critters. Spend time with our Park Interpreters, learning—through our fun and entertaining programming— what you can do to protect our beautiful planet. Art, hands-on learning, and a whole lot of fun for the entire family will make this an event that you do not want to miss.
The event is no cost for participants, but donations to our non-profit organization are warmly appreciated. This is an all-ages event that has something for everybody! Visit each station to receive a Passport Stamp and, when you're all done, you have the opportunity to put your name in the draw for a prize.
While visiting each station, you will also have the opportunity to spend time with Mother Nature in beautiful Police Point Park. Whether it be the singing of song birds, the buzzing of bees or just a breath of fresh air, a visit to the park is always rewarding. MH Interpretive Program managed by Grasslands Naturalists and is based in Police Point Park in Medicine Hat.
Police Point Park is home to many flora and fauna and we are blessed to have this sanctuary in the middle of our beautiful city.
For more, Grace Porter, Park Interpreter, 403-529-6225, mhip@natureline.info For more information about this program, or any of our programs, contact us through the Nature Line (403-529-6225) or visit our website (www.natureline.info) or Facebook page (Police Point Park).