Various drugs and cash seized from Medicine Hat home
Posted on 5 April 2023 by Prairie Post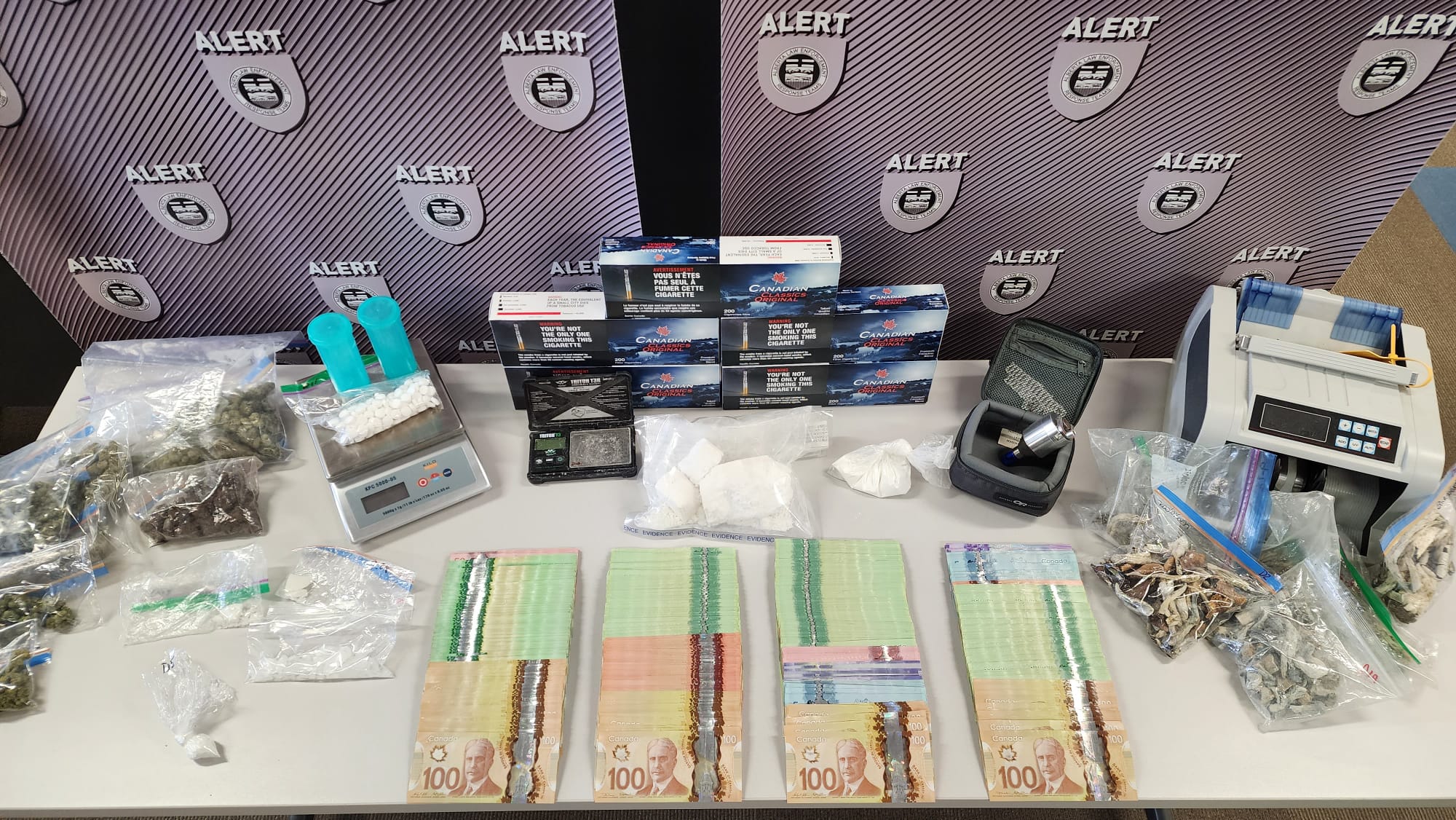 Contributed
Police have laid 20 drug related charges in relation to a five-month ALERT investigation in southeast Alberta.
ALERT Medicine Hat's organized crime unit identified three properties with ties to drug trafficking.
On March 29, 2023 ALERT, with the assistance of Medicine Hat Police Service, executed search warrants on three homes and seized the following items:
• 411 grams of cocaine;
• 132 grams of psilocybin mushrooms;
• 30 grams of methamphetamine;
• 140 pills of oxycodone;
• 411 grams of illicit cannabis products
• 75 grams of buffing agent; and
• $38,400 cash.
"All three homes were located in residential areas throughout the city and two were in close proximity to elementary schools. I'm proud of the hard work our teams continue to do to remove these drugs from our communities," said Staff Sgt. Ryan Thorburn, ALERT Medicine Hat.
As part of the investigation, police also seized two vehicles as proceeds of crime.
Jeremy Siegers, 47, and Sean Baker, 51, of Medicine Hat are facing various drug related charges, including trafficking, possession for the purpose of trafficking and proceeds of crime.
Members of the public who suspect drug or gang activity in their community can call local police, or contact Crime Stoppers at 1-800-222-TIPS (8477). Crime Stoppers is always anonymous.
ALERT was established and is funded by the Alberta Government and is a compilation of the province's most sophisticated law enforcement resources committed to tackling serious and organized crime.