Redcliff RCMP investigate serious motor vehicle collision which resulted in two fatalities
Posted on 21 March 2023 by Prairie Post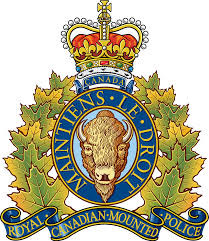 On March 20, 2023, at approximately 8:00 p.m., Redcliff and Bow Island RCMP, along with Cypress County Fire, and emergency medical services, responded to a serious two-vehicle collision on Highway 3 near Seven Persons. 
Although early in the investigation, initial reports indicate that a Chevrolet pick-up was driving east bound on Highway 3 and crossed the center line, and was struck head-on by a west bound semi-truck.
Both occupants of the pick-up, a 63-year-old male, and a 73-year-old female, both residents of Medicine Hat, were pronounced deceased at the scene. The driver of the semi-truck was not injured.
Traffic on Highway 3 had to be re-routed around the collision over night to allow for the RCMP Collision Reconstructionist to conduct their investigation and removal of vehicles and debris.
Redcliff RCMP's investigation is ongoing.