Milk River RCMP remind motorists to slow down when passing emergency vehicles
Posted on 15 March 2023 by Prairie Post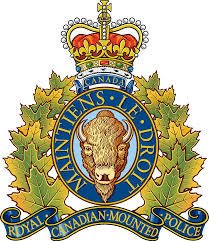 Contributed
On Feb. 22, 2023, Cst. Tousignant of the Milk River RCMP Detachment was conducting speed enforcement on Highway 4, near Warner, Alta. While on a roadside stop with his emergency equipment activated, a vehicle passed him without reducing its speed and it did not move over into the other lane. The vehicle narrowly missed hitting the Constable.
A 30-year-old male from Ontario was issued a violation ticket under Section 115(2)(t) of the Traffic Safety Act, which is exceeding the maximum speed limit when passing stopped emergency vehicle or tow truck when flashing lamps operating. He received a $991 voluntary payment option.
Milk River RCMP want to remind motorists of the importance of slowing down for emergency vehicles. Doing traffic enforcement is an important part of the job and everyone wants to go home at the end of the day.