Coaldale RCMP arrest male for numerous property crimes
Posted on 15 March 2023 by Prairie Post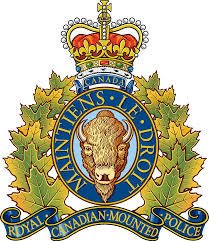 Contributed
Between March 9 and March 11, Coaldale RCMP received seven complaints regarding trespass at night, mischief, break and enter, and theft in the Town of Coaldale. RCMP investigated all complaints and identified the same individual as being responsible.
As a result of the investigations, on March 11, Coaldale RCMP executed a search warrant in the Town of Coaldale and located various items believed to be stolen property. Further investigation led to the arrest of a male.
Laurence Roy (30), a resident of Coaldale, was charged with the following:
• Breaking and enter (x3);
• Mischief to property (x3);
• Possession of stolen property;
• Resist arrest.
Roy was released after a Judicial Interim Hearing and will be appearing in Lethbridge Provincial Court on April 11.
If you had specific property stolen during this time frame in Coaldale, please contact the Coaldale RCMP with the items description and serial number. If you have any information about this or any other crime, please call the Coaldale RCMP at (403)345-5552, or if you wish to remain anonymous, please call Crime Stoppers at 1-800-222-8477 (TIPS), or via the internet at http://www.tipsubmit.com You do not need to reveal your identity to Crime Stoppers. If the information you provide leads to an arrest, recovery of stolen property and or seizure of illicit drugs, you may be eligible for a cash reward.