Coaldale RCMP arrest axe-wielding male for robbery involving a 9-year-old victim
Posted on 13 March 2023 by Prairie Post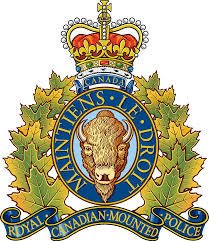 On March 11, at approximately 4:35 p.m., Coaldale RCMP responded to a report of a male with an axe who had displayed the weapon while taking food from a 9-year-old child. Police were on scene within minutes and arrested the male at a nearby residence. No one was injured during this incident. The male suspect was also found to be failing to comply with conditions from a previous conviction of a similar robbery in Lethbridge.
Tazzmaine Good Dagger (22), a resident of Standoff, Alta., has been charged with the following offences:
• Robbery with an offensive weapon
• Failing to comply with a probation order (x2)
Dagger was held by Coaldale RCMP for a judicial interim release hearing. He was remanded into custody and will be appearing in Lethbridge Provincial Court on March 15, 2023.
Coaldale RCMP would like to thank the witnesses who called police immediately and stayed on scene to provide crucial information which led to the quick arrest of the male. There are no on-going public safety concerns as a result of this occurrence.