Lethbridge College hosts 2023 ACAC Women's Basketball Championship March 2 to 4
Posted on 1 March 2023 by Ryan Dahlman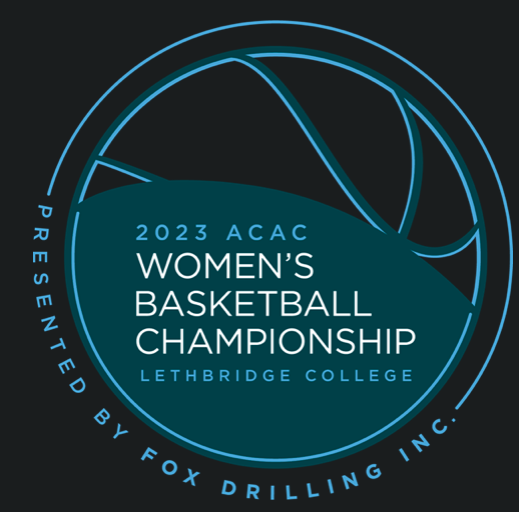 Contributed
The top women's basketball teams in the Alberta Colleges Athletics Conference (ACAC) will be shooting for gold this week at Lethbridge College. Presented by Fox Drilling, the 2023 ACAC Women's Basketball Championship runs March 2 to 4 in the Val Matteotti Gymnasium. The host Kodiaks will compete alongside seven other teams for the chance at an ACAC title and a spot at nationals later in March.
The 2023 ACAC Women's Basketball Championship gets underway Wednesday with team practices and the awards ceremony and banquet. Opening games are set for 1 p.m., 3 p.m., 6 p.m. and 8 p.m. Thursday and Friday with medal games taking place on Saturday. The gold medal game will be played at 5:30 p.m. Saturday.
The Kodiaks – ranked third in the ACAC south division heading into championship weekend – will be looking for a strong start when they tip off against the University of Alberta – Augustana Vikings in the 8 p.m. game Thursday.
One of the Kodiaks to watch is forward Kitawna Sparks (first year, Open Studies, Taber), who has been averaging18 points and nine rebounds per game. Fellow forward Courtney Deemter (second year, Bachelor of Nursing, Calgary) is averaging 12.5 points and three steals per game while rookie guard Tylee Leavitt (first year, Business Administration, Cardston) is averaging 12 points including four assists per game. The Kodiaks also welcomed veteran Matlin Jacobs (fifth year, General Studies, Cardston) at the Christmas break, and she has brought stability, defense and point guard court leadership to the mix.
"We've got a young squad and the learning curve is steep, but as coaches, we are so happy with the progress the team has made," says Head Coach Ken McMurray. "Our defense has been great as of late, with deflections and steals that have led to several open court fast break opportunities, and when combined with our strong bench play, the Kodiaks will be a tough out. We're also excited to host and have the home crowd as our 'sixth man' advantage."
Kodiaks Athletics will also welcome several women's basketball program alumni back to campus at the invitation of Dawn Keith, Exercise Science instructor. Keith served as head coach of the women's basketball team from 1994 to 1999. Former players will be on hand to show their support for the Kodiaks as they challenge for an ACAC championship.
"It's an incredible opportunity for the college to be able to host an event of this magnitude to not only highlight the sport of women's basketball in our community, but also the college itself," says Todd Caughlin, manager, Kodiaks Athletics and Recreation Services. "The goal in hosting a championship is to provide the best possible student-athlete and fan experience, and this only happens when you have a sponsor like Fox Drilling commit to it. We are very thankful for their support and the support of the Kodiaks Association."
Founded in 2009, Fox Drilling and its advanced fleet of high-performance drilling rigs has quickly grown to become a leader in oil and gas exploration. The company focuses on geophysical, geological and other exploration services.
Company President Josh Berezay says the decision to get involved as a sponsor was an easy one to make. His daughter, Montana Berezay (third year, General Studies, Magrath) plays guard for the Kodiaks. "Growing up in southern Alberta, basketball has always been a big part of life," says Berezay. "Although our drilling operations are in northwest Alberta, our head office is here in Lethbridge, and we try to support local events. I'm a big fan of this team, and Fox Drilling is excited and proud to be the title sponsor this year."
Fans are invited to catch all the women's basketball action next week by purchasing a tournament pass for $40 or an adult day pass for $15. Admission is free for Lethbridge College students and children under 12. University of Lethbridge students who show a current school ID can take in the games for $2 a day. All tickets are available at the door.
Games will also be broadcast on ACACTV.ca. Streaming passes can be purchased for $5 a day or $10 for the tournament.
Tournament information, including game recaps, will be available on the 2023 ACAC Women's Basketball Championships website.