Brooks RCMP seek to identify driver of vehicle
Posted on 1 March 2023 by Prairie Post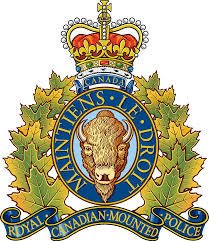 On March 1, at approximately 12:55 p.m., a 16-year-old female was walking home from school when the driver of a dark red 4 door Ford truck stopped to speak to her. The driver rolled down his passenger side window and spoke to her through the window. He asked her if she had a long walk, to which she replied that she didn't. He then offered her a ride and she declined. He asked her this several more times before she walked away. The male did not follow the youth or get out of the truck.
RCMP would like to identify the driver to speak with him.
The truck is described as:
• Dark red 4 door Ford truck (no model no marker)
• Truck was loud as he had to turn it off so he could speak
• Tires on the truck are aftermarket and were "bigger than they would have been if bought new"
The driver is described as:
• Light complexion, approximately 40-50 years of age
• He had a deep voice
• Messy, shoulder length brown/greyish curly hair and a scruffy beard
• He was wearing a black T-shirt
If you know the identity of this male, please contact the Brooks RCMP at 403-794-4400. If you have information about this and you wish to remain anonymous, you can contact Crime Stoppers at 1-800-222-8477 (TIPS), online at http://www.P3Tips.com or by using the "P3 Tips" app available through the Apple App or Google Play Store.