Brooks RCMP respond to break and enter in progress at a rural property
Posted on 4 January 2023 by Ryan Dahlman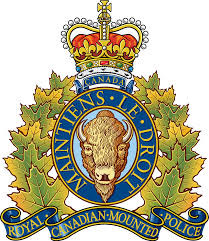 Contributed 
On Dec 30, 2022, at approximately 2:46 a.m., Brooks RCMP responded to a complaint of a break and enter in progress to a rural property north of Rolling Hills, in the County of Newell.
While on route, members were provided with real time updates by the land owner who was watching the break and enter on their CCTV. The responding members arrived on scene, and with the assistance of the owner, were able to locate the lone suspect. The suspect attempted to flee the scene but was quickly stopped and placed under arrest.
As a result of the investigation, 24-year-old Peter Coyne, a resident of Rolling Hills, was arrested. Coyne was charged with the following criminal code offences:
• Mischief under $5000.00
• Theft
• Possession of property obtained by crime
• Breach of an undertaking
He also had an outstanding warrant from the Grand Prairie RCMP Detachment. Coyne was also found to be operating a motor vehicle while his licence was suspended and received immediate roadside sanctions for driving while unauthorized and his vehicle was seized for 30 days.
After a Judicial Interim Release hearing, Coyne was released on two separate release orders with court dates in the respective RCMP jurisdictions.