Two arrested, including one from Medicine Hat, after Brooks drug seizure
Posted on 7 December 2022 by Prairie Post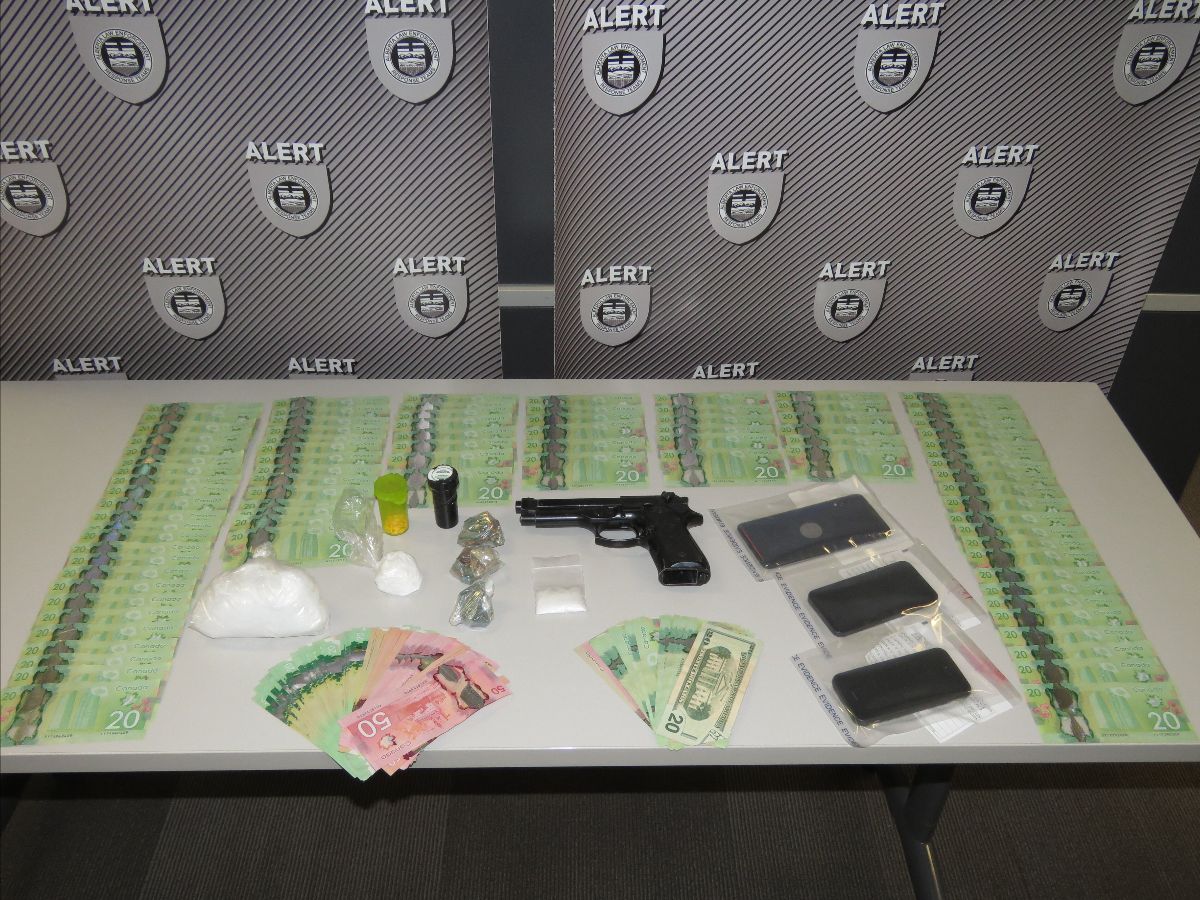 Contributed
Various amounts of drugs and cash has been seized following a three-month ALERT investigation in southern Alberta.
ALERT Medicine Hat's organized crime team arrested two alleged drug traffickers on December 1, 2022 after conducting a targeted vehicle stop in the Brooks area. The vehicles were searched and the following evidence was seized:
• 249 grams of methamphetamine;
• 29 grams of cocaine;
• 85 grams of fentanyl;
• $4,500 in cash.
The drugs seized have an estimated street value of $35,000.
ALERT began its investigation in September 2022 and worked alongside Medicine Hat Police Service, Brooks RCMP and Calgary Police Services. The agencies shared criminal intelligence about drug trafficking taking place between their respective communities.
"This arrest and subsequent seizure has helped to dismantle the drug network between Calgary and Medicine Hat, and also negatively impacting the communities in between. Drug trafficking transcends municipal borders and we will continue to work alongside our partner agencies to keep communities safe," said Staff Sergeant Ryan Thorburn, ALERT Medicine Hat.
Ashley Gackle, 45 years old of Medicine Hat, is charged with possession for the purpose of trafficking and possession of property under $5,000. A bail hearing was scheduled for December 6.
Amiel Mehaisen, 30 years old from Calgary, is facing similar charges. He has been released and is scheduled to appear in court at a later date.
Members of the public who suspect drug or gang activity in their community can call local police, or contact Crime Stoppers at 1-800-222-TIPS (8477). Crime Stoppers is always anonymous.
ALERT was established and is funded by the Alberta Government and is a compilation of the province's most sophisticated law enforcement resources committed to tackling serious and organized crime.