CFSEA announces Queen Elizabeth II Platinum Jubilee Award recipients
Posted on 5 December 2022 by Prairie Post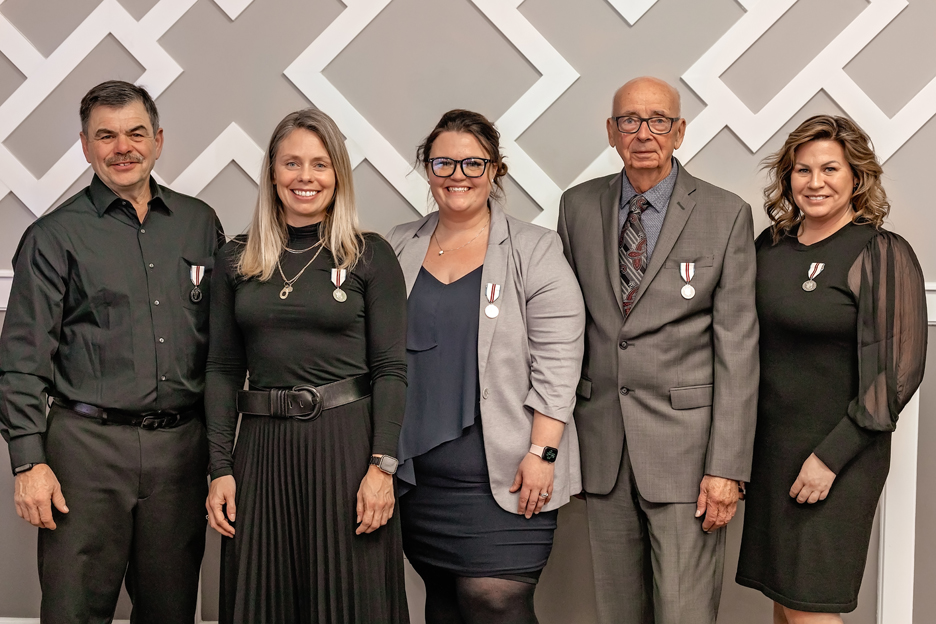 The Community Foundation awards the Queen Elizabeth II Platinum Jubilee Medal to five local recipients on November 29th, 2022, at the 2022 Fall Chairs Reception.
A new commemorative medal has been created to mark the 70th anniversary of Her Majesty Queen Elizabeth II's accession to the Throne as Queen of Canada. The Queen Elizabeth II's Platinum Jubilee Medal is a tangible way for Alberta to honour Her Majesty's service to Canada. Six of Canada's 10 Provinces are issuing their own medals; first time in Canadian history that a royal occasion has been commemorated on provincial medals. Outstanding volunteers, members of the Canadian Armed Forces and emergency services, and other people who have made a positive impact on society have been deemed eligible to receive the medals. The Queen Elizabeth II's Platinum Jubilee Medal will be awarded to 7,000 Albertans throughout 2022 in recognition of significant contributions to their communities and the province.
The following Recipients were awarded the Queen Elizabeth II Platinum Jubilee Award for their outstanding efforts and considerable contributions to Southeastern Alberta:
-Dr. Reagan Weeks- Superintendent: Prairie Rose School Division
-Michael Anctil – Owner/Operator: Medicine Hat Monumental, philanthropist
-Jaime Rogers- Manager: Homeless and Housing Development Dept.
-Les Little- Pioneer of Aviation Training and Aviation Medical Transport: Medivac
-Melissa Mullis – Executive Director: The Root Cellar Food and Wellness Hub
In awarding the Queen Elizabeth II Platinum Jubilee Medal, the following criteria was considered: The eligibility criteria for this medal is intentionally broad so it can recognize a wide range of accomplishments in many areas.
-be a Canadian citizen or permanent resident with a tangible link to Alberta at the time the medal is granted
-have made a significant contribution to Canada, Alberta, or to a particular Alberta region or community
-have been alive on February 6, 2022, the 70th anniversary of Her Majesty's accession to the throne