Prairie Rose trustee is looking for an MLA role
Posted on 29 November 2022 by Ryan Dahlman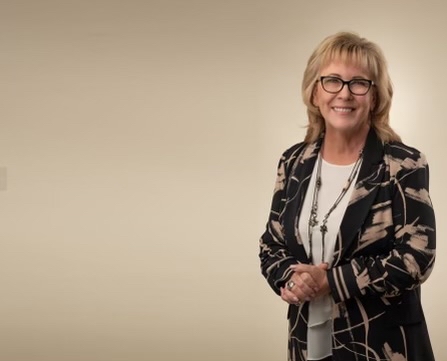 Cathy Hogg wants to represent the NDP provincially.
Prairie Post
Cathy Hogg is taking leave of absence from Prairie Rose board to seek Cypress-Medicine Hat.
In an email sent out at close to 4 p.m. Nov. 29, Hogg explained she wanted to make a difference provincially so as to help build "community."
"After much consideration, I am happy to announce I will be seeking the NDP nomination for Cypress-Medicine Hat.
Like many residents, I do not have any confidence in our current government and worry about the further damage they may do to our province. I believe the best thing we can do for Alberta is come together and work towards what we really need as a community. I understand the importance in being part of that path forward and will ensure I can be a representative for each and every resident of this community and what their family needs.
"I do believe that the Alberta NDP's plans for the province will benefit our families, communities, and our province. My respect, and love for this community will drive my passion to be a strong advocate for this unforgettable corner of the province." 
Hogg was on the Public School Boards' Association executive from 2015-2017 and was President of the Public School Boards' Association from 2017-2021.
She earned the Dick Baker Legacy Award at the Public School Boards' Association of Alberta Spring Assembly. The "award is bestowed on a public school board trustee who models the values of integrity, compassion, respect, mentoring and leadership with a focus on always putting children first."
The current MLA is Independent Drew Barnes. Barnes was formerly representing the UCP. More on this story in an upcoming edition.