Plenty of changes at Dunmore Equestrian Centre
Posted on 16 November 2022 by Ryan Dahlman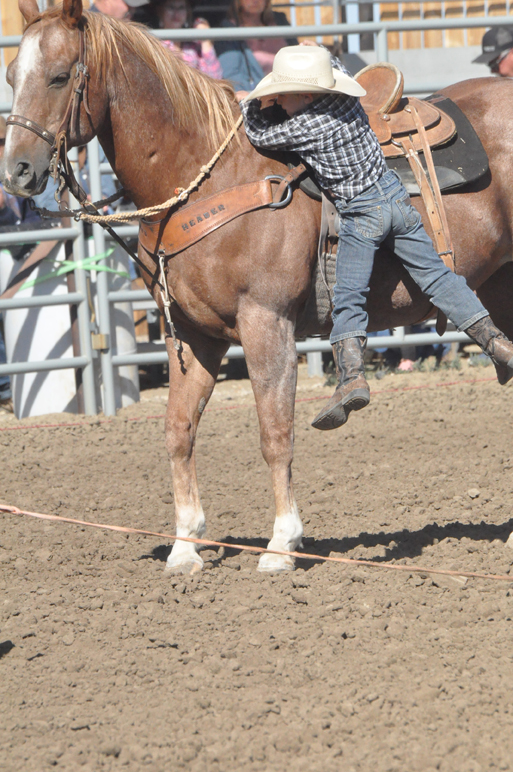 Colt Chaffer
By Samantha Johnson
Alberta Newspaper Group
The UFA Rural Communities of Foundation pledged to give $500,000 over five years to rural communities to help build sustainability. Dunmore Equestrian Centre was one of the recipients this year.
"These projects are important and valuable to people who live in these communities," said Mary MacArthur, RCF Coordinator.
Dunmore Equestrian is using the money from UFA to build a warm-up arena. The new arena will be located between the existing one and the railway tracks.
Newly crowned 2023 sweetheart Hanna Chalifoux and the 2022 sweetheart Emma Baedke were both excited to have the afternoon off from school to represent the equestrian centre.
"It will definitely help because we can warm up our horses without the fear they will step wrong," said Baedke.
Two board members for Dunmore Equestrian were on hand, Joyce Stuber and Cathy Schnell.
Stuber said, "we don't have to worry about kids getting hurt warming up their horses for events."
Some of the hazards are gopher and badger holes, people, dogs, other horses and strollers.
"When we have the Little Britches Rodeo, we might be able to have the livestock events here (large arena) and the timed events in the warm-up arena so instead of a 12-14-hour day we can turn it down to 8 hours," added Schnell. "There aren't many grants for capital projects. There are lots of programming grants. Trying to get money for a capital project like these panels (for the new arena) is really difficult, so I was very appreciative of the fact that this was a capital grant and not a programming grant."
Stuber added it also helped that it wasn't matching as that often hinders a project. Cypress County has given the centre $600,000 to match for building an indoor arena. Schnell mentioned they have $400,000 right now and she has written another grant and will get word in December if that was approved. The indoor arena will be a three-phase project. Phase 1 is for the therapy and warm-up indoor arena, the big arena will be attached to it in Phase 2 and Phase 3 will add a community facility on the front.
The road going into the equestrian centre was closed on Tuesday. A new road and water are being supplied to the centre by Cypress County. Additionally, it was recently designated a community association, which will provide yearly funding. Dunmore Equestrian Centre plans to construct the new warm-up arena using the RCF grant in the spring of 2023.