Fort MacLeod RCMP on scene of serious injury motor vehicle collision
Posted on 26 October 2022 by Prairie Post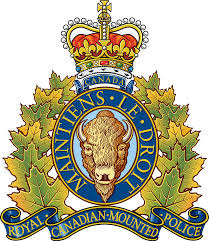 Contributed
RCMP have cleared the scene of the collision on Highway 2 and Highway 3. Although the investigation is still ongoing, RCMP report that a passenger van travelling with three occupants, collided with a semi truck and trailer hauling cattle.
It was earlier reported one of the passengers in the van was pronounced deceased at the scene while another remains in serious condition in hospital. The RCMP later said no one had actually passed away. The driver of the van was taken to hospital with non-life-threatening injures. No reported injuries from the operator of the semi truck.
Fort MacLeod RCMP along with an RCMP Collision Analyst had traffic redirected for several hours while they conducted the investigation. RCMP continue to investigate the potential causes of this tragic event.